On Birthright Citizenship
More evidence that the politics of the moment aren't just about illegal immigration.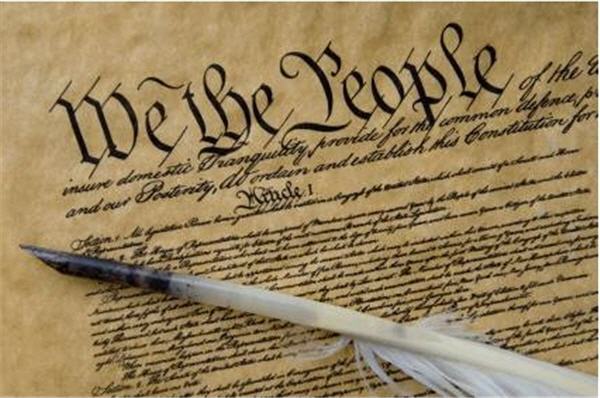 Michael Anton. who is billed as "a former national security official in the Trump administration" has a column in WaPo:  Citizenship shouldn't be a birthright in which he makes the following claim:
The notion that simply being born within the geographical limits of the United States automatically confers U.S. citizenship is an absurdity — historically, constitutionally, philosophically and practically.
Really to call the statement "odd" is an understatement.  For despite the pretzel logic that is used in the column, birthright citizenship has been part of the constitution since the 14th Amendment was ratified in 1868 and was interpreted not long thereafter to mean exactly what its says, i.e., "All persons born or naturalized in the United States, and subject to the jurisdiction thereof, are citizens of the United States and of the State wherein they reside."  Yes, I understand the primary purpose of the amendment was to automatically transform all former slaves automatically into citizens.  That fact does not change what the words say nor, and more importantly, it does not change the fact that the Supreme Court has interpreted it to mean, simply, birthright citizenship since not long after the Amendment was written.  Beyond that, birthright citizenship has its basis in the common law.  Further, given the very liberal pre-Civil War immigration laws in the US, it would have been the practice of the land.
Philosophically (and practically), by the way, birthright citizenship is not absurd at all, because it is what leads to assimilation.  In Europe, where most citizenship is conferred by blood and not via soil, whole populations of persons are born residents but not citizens.  This, more than anything else, is what contributes to their lack of integration in their respective societies.
Fundamentally, what is a person born into a country, raised in a country, and then grown to adulthood in a country?  Does it mater if that person's parents are from that country or not?  Does it matter what color of skin they have?  Born in the US, learning English and American pop culture and values makes one an American.  To deny that is to deny reality of what create human bonds and identity.
The foundation of what we are we learn from childhood.  We do not know our parent's past.  Our parents may pass down some traditions (food, holidays, etc.) but the reality is, we are profoundly shaped by where we grow up, and that isn't a legal process.  So, philosophically, birthright citizen avoids creating displaced populations who are neither legally citizens nor are they from somewhere else.  If one is really concerned about terrorism, gangs, etc., then don't seek to create a population that is separate, has no real home, and feels rejected by their land of birth.  That sounds oh so philosophically smart, yes?
If one doesn't understand that, then no wonder so many in this administration don't understand why a DACA fix is needed.
Fundamentally the column's arguments are straight-up anti-immigrant (or, clearly anti-certain-kinds-of-immigrant):
Those framers understood, as did America's founders, that birthright citizenship is inherently self-contradictory. A just government in the modern world rests on the social compact, a freely entered agreement among free citizens. That compact's scope and authority extend only to those who have consented to its terms and whose membership has been consented to by all other citizen-members. A compact that anyone can join regardless of the wishes of its existing members is not a compact. As President Trump likes to say, "If we don't have a border, we don't have a country."
This is just so much gobbledygook.  The US founders weren't anti-immigrant.  Birthright citizenship is not "inherently self-contradictory" unless you think being American means being of a certain ethnicity.  This entire paragraph is an attempt to sound intellectual while saying "we should be keeping certain people out" and one can only assume that the certain people he wants to keep out of those who are of darker hue.  What else would be the goal?  If all humans are created equal, and thrive when given the chance to be free, then who cares who your ancestors were, come be an American.
Also:  if he really thinks governments must rest on a social compact, we should all not be allowed to be citizens unless at adulthood we agree to the compact.  The notion that the fundamental nature of the social compact is simply setting parameters about who joins is one lacking in much understanding of social contract theory.
Plus, since we have had birthright citizenship for roughly a century and a half, how does it even make any sense to assert that birthright citizenship is inherently self-destructive?  Have we not had birthright citizenship throughout the bulk of American growth, greatness, and wealth?  The actual evidence and historical record utterly undercut the claims of the column.
It also shows the reactionary nature of those aligned with Trump in this area.  These are not conservatives in the classical sense of the word who worry about unintended consequences or who respect the notion that one does not change what has demonstrably worked over time.
This is basically white nationalist nonsense dressed up as lousy philosophy.