OTB Caption Contest Winners
The Thin Man Edition OTB Caption ContestTM is now over.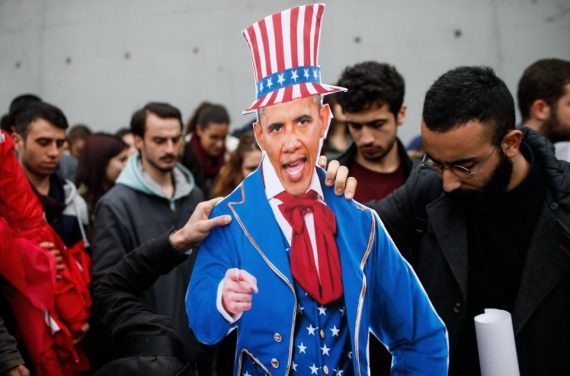 (AP Photo/Emrah Gurel) 11/21

✰ THE WINNERS ✰
First: Jeron – The Obama gnome traveling around the world said: America needs you! You. You. You.('Don't forget you're flat.' – rodney)

Second: Robert W. Armijo – Once again President Obama attempts to apply his one-dimensional thinking to a three-dimensional foreign policy world.

Third: Tillman – We Want You To Sign Up For Health Insurance
HONORABLE MENTION
Mu – "Telling Trump he'd lose to a card board cut-out was the low point of the debate"

al-Ameda – preparation for the Iowa Republican caucuses are underway

RockThisTown – "Uncle Samir wants you!"

OzarkHillbilly – Uncle Barack wants you!
ℛODNEY'S BOTTOM OF THE BARREL
"Man… they shoulda put clothes on the back too… That's just nasty."

Red, White, and Clueless

Look's like Flat Stanley has competition.