Over Half a Million
The death toll is staggering.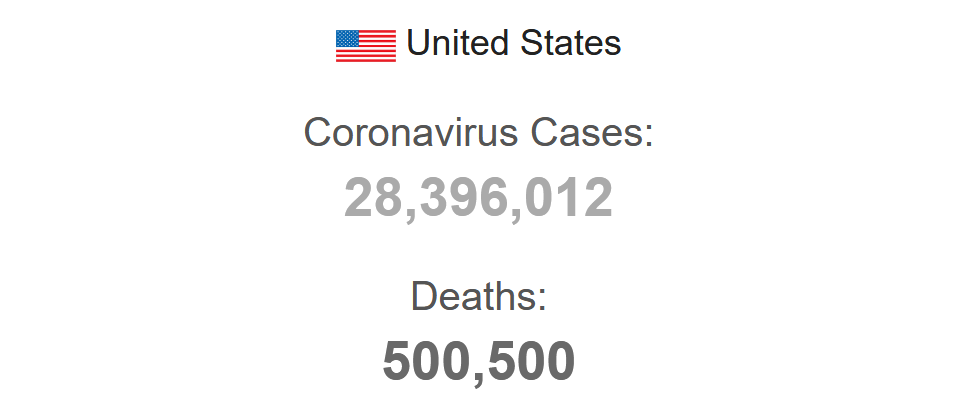 Today we passed the half-million mark in deaths from Covid-19. We are just over a year away from the first known case in the United States. and likewise a little over a year since the first death.
The good news is that the death rate has fallen recently, although the seven-day rolling average is still over 2,000/day.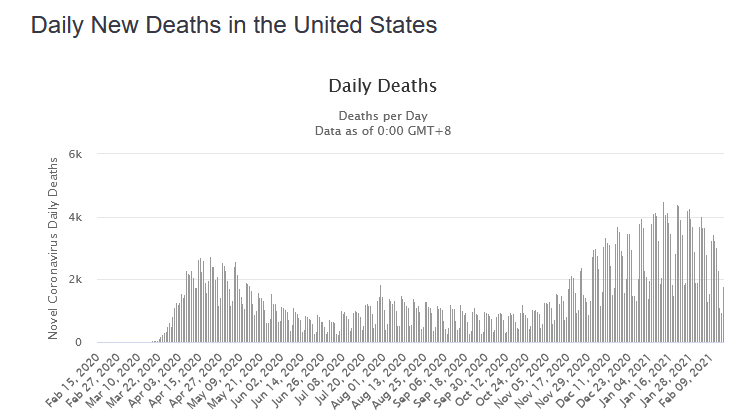 To put this in perspective, in raw numbers this is more than died in WWII and is approaching the death toll from the Civil War (granted, not as a function of population size).
Regardless, as has been said on many occasions: this was not just a flu.
Thankfully vaccines are in progress.