Sally Ride, First American Woman In Space, Dies At 61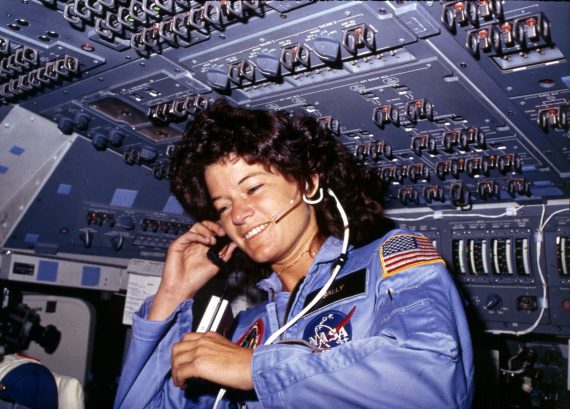 Sally Ride, who became the first American woman in space some 20 years after Valentina Tereshkova became the first woman in space, has died after a long battle with pancreatic cancer:
 HOUSTON (KTRK) – Sally Ride, the first American woman to fly in space, has died, according to Sally Ride Science.

She died peacefully Monday after a courageous 17-month battle with pancreatic cancer. She was 61.

(…)

Ride is survived by her partner of 27 years, Tam O'Shaughnessy; her mother, Joyce; her sister, Bear; her niece, Caitlin, and nephew, Whitney; her staff of 40 at Sally Ride Science; and many friends and colleagues around the country.
Ride's status as the first American woman in space made her something of a media celebrity in the early 1980s.  After her first mission on STS-7 aboard Challenger in 1983, Ride went on to also fly on STS-41-G, also aboard Challenger in 1984. Just two years later, she served as a member of the commission created by President Reagan to investigate the accident that resulted in the destruction of Challenger on January 28, 1986. In subsequent years, Ride created an Institute dedicated to science education, especially for girls and authored several science books directed at children.