The Dangers of Relying on Airpower Alone
My latest for War on The Rocks, "The Inter-Service Wars Are Looking Like Calvinball," has posted.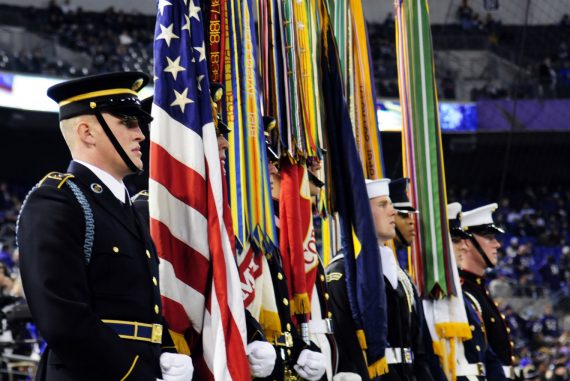 My latest for War on The Rocks, "The Inter-Service Wars Are Looking Like Calvinball," has posted. It's a response to an earlier WOTR essay, "Airpower May Not Win Wars, But It Sure Doesn't Lose Them," and rather defies excerpting. The core argument:
The United States should stop fighting unwinnable wars, whether by land, sea, or air. Alas, given that its political leadership has repeatedly ignored that advice, it would be foolish to make force planning decisions based on a fantasy alternate reality. As a wise man once noted, "You go to war with the army you have, not the army you might want or wish to have at a later time."

[…]

Given limited resources, a rising China, a resurgent Russia, and a weariness around counterterrorism and counterinsurgency operations, [radically cutting the Army and Marine Corps and investing in the Air Force and Navy] is arguably a sound policy. If, as Pietrucha and Renken suggest, we can simply rely on being "isolated by two great oceans," accept "limited objectives," and stop expecting "decisive conclusion[s]" to our disputes with other countries, it's certainly the right call.

Yet history shows that this can never remain American policy for long. We are, as the historian Geoffrey Perret dubbed us more than a quarter century ago, "A Country Made by War." Indeed, we've fought an awful lot of them since. While even sequestration-sized Army and Marine Corps would be more than adequate for any deterrent mission plus various special operations, humanitarian relief missions, and other small deployments, they'd be woefully inadequate for a re-run of the last decade.

While the obvious solution is the one stated at the outset — avoid such a re-run — a global superpower never runs out of challenges to its perceived interests. Recall that the man who led us into Iraq campaigned on a "humble foreign policy" that eschewed "nation-building."
Much more at the link.