The Perils of Unsecured WiFi and Overzealous Law Enforcement
Yes, please secure your home networks. But also: perhaps the police need to reevaluate their tactics.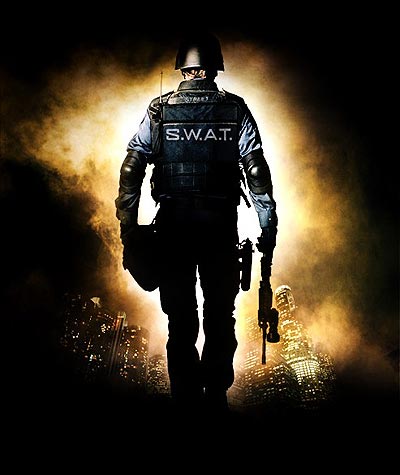 Via the AP:  NY case underscores Wi-Fi privacy dangers
Lying on his family room floor with assault weapons trained on him, shouts of "pedophile!" and "pornographer!" stinging like his fresh cuts and bruises, the Buffalo homeowner didn't need long to figure out the reason for the early morning wake-up call from a swarm of federal agents.

That new wireless router. He'd gotten fed up trying to set a password. Someone must have used his Internet connection, he thought.

"We know who you are! You downloaded thousands of images at 11:30 last night," the man's lawyer, Barry Covert, recounted the agents saying. They referred to a screen name, "Doldrum."

"No, I didn't," he insisted. "Somebody else could have but I didn't do anything like that."

"You're a creep … just admit it," they said.

Law enforcement officials say the case is a cautionary tale. Their advice: Password-protect your wireless router.
The story goes on to detail the perils of not password protecting your home WiFi network and even points out that unsecured networks of that type are illegal in Germany.
I will concur:  password protect your network.
However, I think that all that discussion buries the main issue here:  do we really need paramilitary style raids with no-knock warrants for people suspected of downloading child pornography?  I could understand such a raid on a place that was actively producing said materials, but where is the need to bust down doors and make citizens lie prostrate on the floors of their homes with guns pointed at them for the mere suspicion that they have downloaded something illegal?  Even if the suspicion is that that the person is distributing, why can't a normal search warrant be issued?  Why a raid?
Since the actual harm to the children in question takes place well before someone can download the images, it seems that the need for rapid, violent action is already gone.  There is no clear and present risk to anyone that can be prevented by a raid—and certainly not enough risk to warrant the harm to potentially innocent persons that such a raid could inflict.
The trend towards the militarization of the police, brought to us first by the drug war, is quite disturbing.  I am all for arresting people who break the law, but military approaches to law enforcement turn citizens, who are presumed innocent (lest we forget) into presumed enemies of the state.    This is not an appropriate approach, especially when dealing with something as tenuous as an IP address for evidence.  Even if a given cybercrime did originate in a given location, there is no way to know which person in said household committed the crime.  To bust through the door, toss people to the ground and then start sorting things out is not what I want out of law enforcement agencies in a democracy.
Surely one of the main purposes of law enforcement is to make us safe in our homes from criminals.  If, however, our homes can be invaded on fairly scant evidence (or, like in so many drug-related cases, because of error), then it seems to me that we have lost our way to some extent.
Postscript:  After writing the above, I see that Radley Balko (not surprisingly) has addressed the story as well:
Maybe it's not such a good idea to send the SWAT team after someone suspected of downloading—not even manufacturing—child porn in the first place. Are people who download kiddie porn known to be heavily armed?
Indeed.