Why Police Dog Shootings Provoke Outrage
Americans get apoplectic at stories of police officers shooting people's pets but seem unphased when they shoot innocent human beings.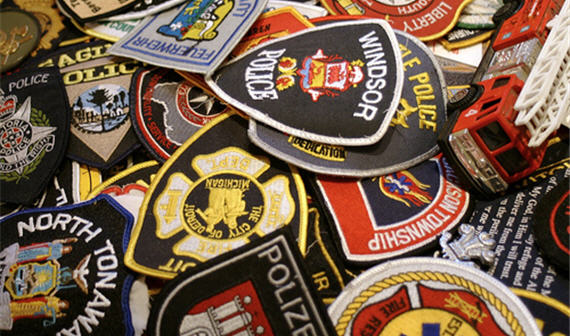 One of Andrew Sullivan's readers wonder why Americans get apoplectic at stories of police officers shooting people's pets but seem unphased when they shoot innocent human beings.
What about the six year old girl who was hit by a police cruiser on Tuesday and remains in the hospital after police claimed that she had been released? How about the 40% of rape victims whose calls to 911 were dismissed by police officers and never referred to the sexual assault unit?  Or the U.S. Marine shot to death by a police officer around the corner from my house?  Most of the time the police department has acted on these problems only after often-preventable damage has been done. And this is not even to mention the horror of so many murders by and of young men from neighborhoods with no hope.
Mark Thompson thinks that, because most of us "live in neighborhoods where crime is a rarity, violent crime rarer still, where the worst behavior they see from the police is perhaps an overly discourteous traffic cop," we tend to view these incidents as outliers or that "the victim must have been doing something wrong; besides, that's a high crime area, don'tchaknow, filled with terrible people and thugs."   Because of that,
In short, when a story of urban violence or police brutality or police apathy actually does filter its way to the politically capable majority, the story first requires that the victim be proven completely innocent and the police completely guilty (ie, what they did was no accident) before we can even begin discussing whether there is a systemic problem or a systemic solution.  And even then, you've got to be able to point to an entire series of cases where the victim was completely innocent and the police completely guilty  in order to show that this wasn't just an isolated incident.

But stories about the shooting of dogs, sadly, overcome this.  Where this average person may believe humans who live in high crime neighborhoods are capable of uniquely capable of evil or, at the very least, that cops are justifiably anxious and untrusting of such humans, this average person also likely knows that pets – and especially dogs –  are always innocents, and that no decent human being could ever be so afraid of a dog as to try to kill it (well, unless it's a "pit bull" of course, which is why cops have a bad habit of describing every dog as a pit bull when one of these incidents happen.  The intentional killing of an indisputable innocent who could never be a threat to anyone like a poor, defenseless animal is so incomprehensible that it can, in this worldview, only be performed by a complete psychopath.  When it is done coolly and professionally, or when the police chief tries to defend it as being merely a matter of procedure, even the most insulated suburbanite should be able to quickly understand that this is not the act of a lone bad seed, but instead the symptom of something much, much larger.
This is exactly right:  Dogs are seen as innocents whereas people in inner city communities, especially young black and Hispanic males, are seen as potential threats.
Those neighborhoods are viewed as virtual war zones and officers are given an incredibly wide berth to operate.  Cops are viewed as the men on Colonel Jessup's wall and citizens who have no inclination to pick up a weapon and stand to post are incredibly reluctant to question them.