Will Malthus Have the Last Laugh?
We're heading towards a future of higher food prices and more hunger.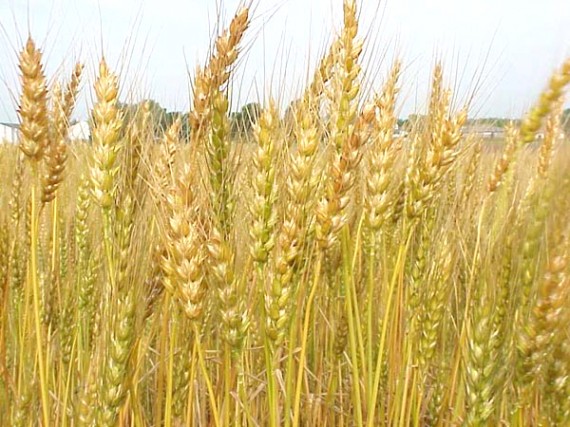 Lester Brown has the rundown on the world's grain production — and things aren't pretty:
On the supply side, there was a time when grain production was on the rise almost everywhere. That world is now history. In a number of countries, grain harvests are shrinking because of aquifer depletion and severe soil erosion. Rising temperatures are also taking a toll. And some agriculturally advanced countries have run out of new technology to raise land productivity.

In 18 countries containing half the world's people, overpumping for irrigation is depleting aquifers. Among the countries where harvests are falling as aquifers are depleted are Saudi Arabia, Syria, and Iraq. World Bank data for India indicate that 175 million people are being fed with grain produced by overpumping, which by definition is a short-term phenomenon. The comparable number for China is 130 million people.

In some countries such as Mongolia and Lesotho, grain production has fallen by half or more in recent decades as severe soil erosion has led to wholesale cropland abandonment. In North Korea and Haiti, soil erosion is undermining efforts to raise output.
The bottom line: we'll probably see an increase in grain production in the next few years, but it will be minor, and we're heading towards a leveling off of grain production. Couple that with a growing world population, and the inevitable result is going to be higher food prices and more hunger.
For a while, it looked like we might have staved off Malthus' prediction that population growth would outstrip the food supply. Agricultural scientists following the lead of Norman Bourlaug led the "Green Revolution" — a variety of methods that led to increased crop yields, and helped bring Inida and other Asian nations away from the brink of starvation.
Unfortunately, there's a problem with the "Green Revolution" that wasn't apparent at first. Those higher-yield methods of farming lead to increased susceptibility of crops to disease, and they also deplete the soil far more rapidly than traditional methods. So while in the short term the Green Revolution was nothing short of a miracle, there simply haven't been any technological advances since then that put enough of a dent in the soil erosion problem to make a difference.
I hope that there are solutions pending to this problem. In the meantime, one lucky break that might prevent a Malthusian catastrophe is the simple fact that the human population already appears to be heading towards a trend of leveling off, rather than growing exponentially. Hopefully, this will be a managable problem rather than a full-blown crisis.