46% Of Sarah Palin Supporters Say They'd Vote Third Party If She Lost GOP Nomination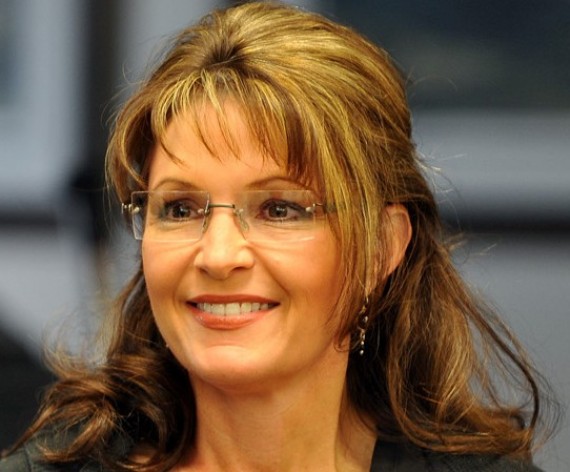 A potential minefield for the GOP:
Nearly half of the Republican Primary voters who support Sarah Palin say they are at least somewhat likely to vote for a third-party candidate if she does not win the GOP presidential nomination.

A new Rasmussen Reports national telephone survey finds that 46% of Likely Republican Primary Voters who favor Palin say they are at least somewhat likely to vote third-party if she isn't nominated. That includes 22% who say it is Very Likely.
This comes just days after another Rasmussen poll found that 1/3 of Republicans hope Palin isn't the nominee, and it also stands in stark contrast with Palin's general unfavorable reputation among the public as a whole: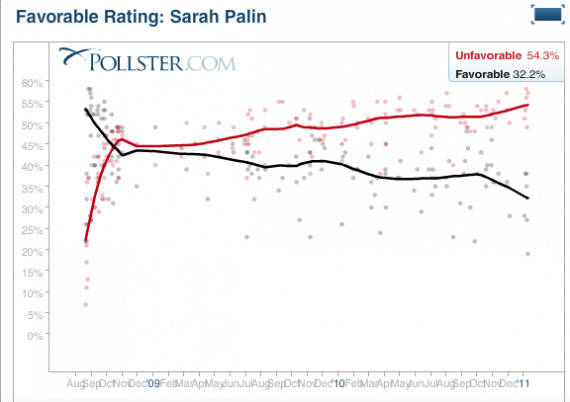 Of course, it's probable that most of these Palin supporters will vote Republican no matter what happens to her largely because of their desire to beat Obama. Nonetheless, it's fairly clear that this cult of personality has the GOP between a rock and a hard place.