A Certain Fact about the LRA
One thing is clear: anyone who tries to make cheap political hay over the LRA is a fool.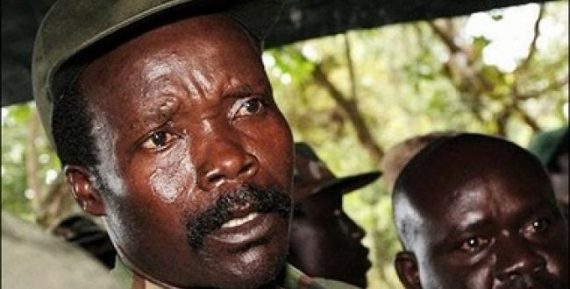 Let me start with the policy issue first:  I am puzzled by the announcement that the US sending 100 troops to Uganda, and indeed my initial reaction is guardedly negative.  I am, however, reserving ultimate judgment until I have more information.
However, one thing is clear if one knows anything about the LRA (and I was aware of them prior to today, so this is not the results of flash research) and it is this:  do not try use the group as a means to score cheap political points (as I have already seen in comment threads here at OTB (for example) and as Rush Limbaugh did today on the radio).  Anyone who tries to make this into Obama going after the LRA because the LRA self-identifies as Christian in some weird counterbalance to Islamic extremism (or whatever theory is being preferred) is acting the fool.
The. Fool.
Please note:  anyone who regularly reads my writings knows that I am not prone to be so strident, but sometimes direct is the only way to go.
Here's all you need to know (as I noted in the last post):  Jospeh Kony and the LRA have made it a common practice to raid villages, kidnap the children therein, and force the children that they abduct to kill their own parents.  This is done so that the children have no home to which to return, making escape a fruitless path.  It further has the effect of making the child a criminal and also beholdens them in a truly perverse way to the very persons who forced them into the heinous act in the first place.
Perhaps it is because I am a father or because I am a son, but this has to rank as one of the most horrible realities of which I can conceive.  It is hellish.
It is hardly hyperbole to call this evil.  Indeed, it is a tactic that defines the LRA as one of the worst militant groups in the world if we are to judge them by their actions.
One can, by the way, also include in the group's list of crimes against humanity, mass rape and the sexual enslavement of the female children that it kidnaps.
It behooves us all to remember that true understanding of global politics needs to take place outside of the petty lens of partisan American politics.
It should be clear that the LRA is not the the kind of thing that talk radio host and flippant partisans ought to be trying to be clever about.
Period.