Norway Begins Getting Rid Of FM Radio
Norway is switching from FM Radio to digital broadcasting. A similar transition in the United States seems unlikely for the time being.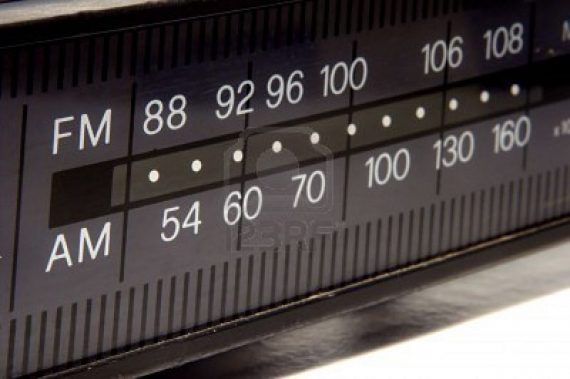 In what is likely a sign of things to come, Norway has become the first country to start the process of ending radio broadcasts in the FM spectrum and moving to digital radio:
Norway opened a chapter in telecommunications history on Wednesday, becoming the first country to cease FM radio broadcasting. The switch, to digital broadcasting, is intended to save money, but critics are worried about the effect on drivers and listeners of small radio stations.

The move to "radio digitization" was decided by Parliament in 2011, and a timetable was announced in 2015. At 11:11 a.m. on Wednesday, Jan. 11 — a time chosen because it was easy to remember, according to the national broadcaster, NRK — nationwide radio channels began stopping FM broadcasts, switching to a system known as digital audio broadcasting that proponents say offers a wider range of broadcasting options and greater sound quality.

The change is occurring county by county, starting with Nordland, in the north of Norway. Oslo, the capital, will turn off FM broadcasting in September, and the process will be completed nationwide by Dec. 13.

Norway's Culture Ministry estimated that it would save 180 million kroner a year, or about $25 million.

FM broadcasting originated in the United States in the 1930s and arrived in Norway in the 1950s. Other countries have considered dropping FM broadcasting, including Britain, Switzerland and Denmark, but no decision has been made; Sweden considered the switch but abandoned the idea.

Some Norwegians, like Benjamin Stage Storm, a hospital doctor living in Bodo, in Nordland, said the change was no big deal for him and his family.

"We don't listen much to radio, and in the car we have an SD card reader," which lets users play prerecorded music stored on tiny digital cards, he said in a phone interview, "so we listen to music on that, almost old-time mix tapes."

He added: "We do listen to radio shows, but we get them from podcasts or off the SD cards."

Dr. Stage Storm said, however, that the government and NRK were spending a "vast amount of resources on shutting down a functional system and at the same time pushing lots of people into scrapping their otherwise well-working radios."

The change is good news for radio sellers, however.

Camilla Tully, a spokeswoman for the retail chain Clas Ohlson, said the demand for digital radios had grown steadily since Parliament's vote in 2011.

"The sale of DAB radios exploded before Christmas, and the sales tripled over the last couple of months," she said in a phone interview. "Before Christmas, we were sold out of several models. These days the demand is particularly high in Nordland, both for DAB radio and DAB adapters for car stereos."

Oyvind Vasaasen, an official at NRK who is overseeing the change, said that Norway had been an "early mover" in digital radio, introducing internet radio broadcasting as far back as 1995.

Given the size of the country — with its mountains and fjords — and its small population, it is particularly expensive to offer both FM and digital audio broadcasting, he said.

"The costs of maintaining an upgraded FM system would in the long run affect the quality of programs we can offer the listeners," he said. "Digitizing the radio media is part of the modernization of Norway."
It's not clear from the article whether this decision on any AM broadcasting that may exist in the country, or even if AM radio is much of a factor in the Norwegian market, but it is an interesting development in the evolution of radio nonetheless. Here in the United States, radio on both the AM and FM bands remains a viable market in large part because of the fact that radios are a ubiquitous feature in automobiles and so many Americans commute to work on a daily basis. Additionally, AM and FM radio often provide up to date local news and political coverage that is lacking from newspapers, websites, and even local television stations. In recent years, of course, AM and FM radio in the US have had to compete with satellite radio, but given that such services are subscription-based and require either an additional receiver in the car or a radio capable of receiving satellite signals. As a result, both AM and FM radio have managed to evolve and survive notwithstanding all of the other alternatives begging for the attention of Americans throughout the day.
Because of this, and because of the large number of AM and FM stations in the United States, it's not at all clear that a change like the one going on in Norway is in the cards for Americans anytime soon. In fact, digital radio does exist here the U.S. and has for the past several years at least but it has never really taken off largely because radios capable of receiving the signal are hard to come by to say the least. As a result, there isn't much content on American digital radio and what content there is just typically just the rebroadcast of what's already available on traditional radio. Combine that with the size of the U.S. compared to Norway and other countries, and the prospect of seeing this same kind of change here in the U.S. seems pretty dim for the foreseeable future, especially given the fact that entertainment options in automobiles are expanding well beyond radio to include DVD players and more reliable Internet access that includes streaming video services. Meanwhile, traditional radio will likely continue as it is, albeit perhaps in a small, more localized format that provides up-to-date information about weather and traffic along with the kind of information and entertainment that Americans have come to expect during their commutes.