A Party on the Brink
Are the Republicans the party of Rush Limbaugh, Sarah Palin, and Newt Gingrich? Or a viable contender for the White House?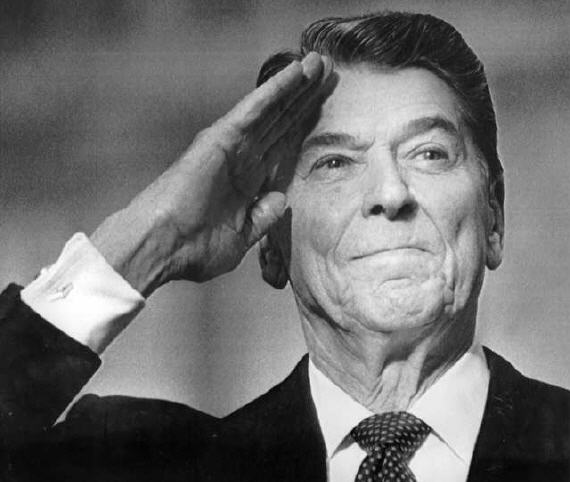 Andrew Sullivan articulates an argument that has been swirling around the OTB comments section for quite some time:
The Republican Establishment is Rush Limbaugh, Roger Ailes, Karl Rove, and their mainfold products, from Hannity to Levin. They rule on the talk radio airwaves and on the GOP's own "news" channel, Fox. They have never quite reconciled themselves to Romney since he represents a gray blur in a stark Manichean universe they have created for more than a decade now.

[…]

This is the current GOP. It purges dissidents, it vaunts total loyalty, it polices discourse for any deviation. If you really have a cogent argument, you find yourself fired – like Bruce Bartlett or David Frum – or subject to blacklists, like me and Fox. You can find Steve Schmidt lamenting Gingrich for very good reasons, and then you realize that it was Schmidt – a moderate, sane, level-headed professional – who helped pick Sarah Palin for the vice-presidential nomination. Because he correctly realized that she would actually add base votes and prevent a total Obama tsunami. In the end, he knew what he had to do. In the end, the "establishment" knows the party they have created.

This now is the party of Palin and Gingrich, animated primarily by hatred of elites, angry at the new shape and color of America, befuddled by a suddenly more complicated world, and dedicated primarily to emotion rather than reason. That party is simply not one that can rally behind a Mitt Romney.
As I've noted in several recent posts, I fear that Sullivan is correct here. The permanent campaign occasioned by talk radio, 24/7 cable news, blogs, Twitter, and so forth  has ended the concept of a "honeymoon" for new presidents and a period of calm and compromise between election cycles. The red meat that was once used to fire up the base and get them out to vote has become a constant fixture of American political life. The consequence is a polarization of the citizenry and a sense that those in the other party are a genuine threat to the country and a way of life–a set of reinforcing cleavages that the comparative politics literature used to point to as typical in the developing world.
If Newt Gingrich wins the Republican nomination–a notion that seemed absurd to anyone not named Newt Gingrich two weeks ago–the trend will have reached its logical conclusion. And the GOP will be where the Democratic Party was during the period from 1968 to 1988, a niche party out of touch with America and unable to win the presidency in anything but the most exceptional circumstances. Obama-Gingrich would likely be a landslide akin to 1984 and 1988.
On the other hand, the odds are still at  least 50-50 that Romney rallies to win the nomination. While he's bland, unexciting, too bashful about his wealth, and plagued a history of inconsistent stances of key political issues, he's not a self-destructive egomaniac with a history of melting when he gets too close to the sun.
What then? Would it prove that the Republican base is something other than the party of Limbaugh and Levin? That it's actually interested in nominating sane candidates who can govern? Or would it simply be written off as Romney's good fortune in having particularly weak opponents?
To a large degree, it would depend on what happened in November. If Romney manages to somehow oust Obama, he may have the ability to pull the party back from the brink. Presumably, the Limbaughs and Levins and Hannitys would feel the duty to carry his water, as they did for George W. Bush. If he goes down in defeat–the more likely outcome, in my estimation–then it will be taken as yet further evidence that nominating "moderates" is a recipe for disaster.
If that happens, we're likely to see  a more radical nominee in 2016. One who will almost certainly lose to the Democratic nominee, whoever that might be, both because of ideology and what will presumably be a much stronger economy. Would three straight losses and twelve years out of power be enough to create a Republican version of the Democratic Leadership Committee and Bill Clinton's "New Democrats"? Or will it take four straight losses and sixteen years out of power?
At some point, a younger generation of Republicans will take over and abandon a social agenda that's increasingly out of touch with mainstream America. But it could be a long time in the wilderness before that happens.