A Personal Observation on Vaccinations
(Plus an amusing video).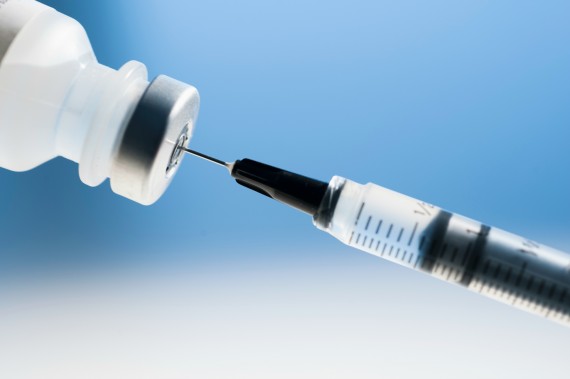 All this vaccination talk of the last week or so has me thinking about my own childhood, and those of my children, on the topic of many of the diseases in the news.  I was born in the late 1960s and was in elementary school in the mid-to-late 1970s and therefore remember rather specifically the reality of many of these illnesses.  Specifically I myself had chickenpox and mumps, and I was aware of acquaintances who had the measles and whooping cough.  From our point of view at the time all these were real threats and my contemporaries and I would trade tales of which diseases we had had and which we had avoided.  The only things we did not discuss were polio and smallpox, as we were certain of their demise.  (Although, to take the generational story back by one, my mother-in-law contracted polio as a child, but luckily escaped long-term consequences).
To my children (ages 13-18) this is all ancient history.  While there may still be the stray case of chickenpox, the truth is it more legend than reality to them.  They had never even heard of the mumps until I brought it up in passing (likewise whooping cough–they may have heard of measles, but I am not sure).
I really have nothing profound to say on this topic, save that a) it is truly astounding what science has been able to do on this topic in the last half-century or so, and b) it is tragic that any significant number of persons have opted out of this true miracle out of irrational fears.
I will add one thing:  I have a child on the autism spectrum, and that is far better (infinitely better) than losing a child to a preventable disease (so, even if we stipulate the indefensible position that there is a link between autism and vaccinations, it is an asinine reason to not vaccinate one's children).  On that count, I give you Penn and Teller (please note the language is NSFW, but utterly warranted IMHO):