A Very Basic Threat to Democracy
From a county-level race in New Mexico.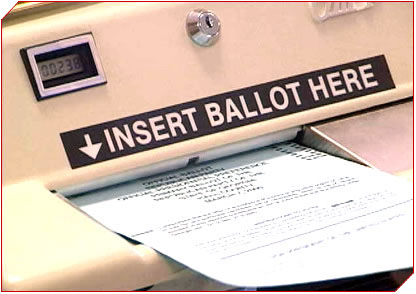 I suspect more readers noted this story from about a week ago: New Mexico county certifies election results, bowing to court order.
Commissioners in New Mexico's Otero County voted 2 to 1 Friday to comply with a state Supreme Court order and certify primary-election results, reversing an earlier rejection of vote totals over unfounded claims that voting machines were insecure.
The "no" vote was from commission Couy Griffin.
Griffin's reasoning (so to speak)?
"My vote to remain a no isn't based on any evidence, it's not based on any facts, it's only based on my gut feeling and my own intuition, and that's all I need," Griffin said.
A huge problem we face, as the House Select Committee hearings have demonstrated, is that a lot of people are willing, for a host of motivations, to believe their "guts" and "intuitions" over facts and reason. Indeed, this is what we saw during the height of the pandemic and it led to more deaths than would otherwise have been the case.
Indeed, as the hearings also show, a main dividing line at the moment is between those who take facts, evidence, and their duties seriously and those who are willing to act on "theories," not evidence.
Of course, it is worth noting the following:
Griffin, the founder of Cowboys for Trump, spoke by phone from Washington, where he had been sentenced earlier Friday to 14 days in jail on one count of entering a restricted area during the Jan. 6, 2021, attack on the U.S. Capitol.