Al Qaeda Dirty Bomb Terrorism Attack on Mexico Subway Could Cause Pork Gas Cloud
Cave quid dicis, quando, et cui.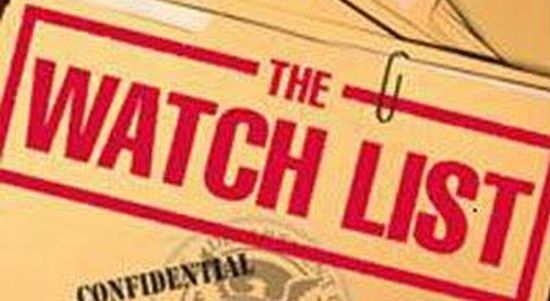 Put another way, it's a Relief Cain and abel (sic) are Smart enough not to be Stranded in an Ice Wave in the San Diego Metro area during a Brownout.
The word salads above are composed using DHS' deeply creepy list of "keywords and phrases it uses to monitor social networking sites and online media for signs of terrorist or other threats against the U.S.":
Released under a freedom of information request, the information sheds new light on how government analysts are instructed to patrol the internet searching for domestic and external threats. The words are included in the department's 2011 'Analyst's Desktop Binder' used by workers at their National Operations Center which instructs workers to identify 'media reports that reflect adversely on DHS and response activities'….

The list has been posted online by the Electronic Privacy Information Center – a privacy watchdog group who filed a request under the Freedom of Information Act before suing to obtain the release of the documents.

In a letter to the House Homeland Security Subcommittee on Counter-terrorism and Intelligence, the centre described the choice of words as 'broad, vague and ambiguous'. They point out that it includes 'vast amounts of First Amendment protected speech that is entirely unrelated to the Department of Homeland Security mission to protect the public against terrorism and disasters.'

A senior Homeland Security official told the Huffington Post that the manual 'is a starting point, not the endgame' in maintaining situational awareness of natural and man-made threats and denied that the government was monitoring signs of dissent. However the agency admitted that the language used was vague and in need of updating.
Sorry, James. I may have just gotten us added to a watchlist.
Endnote: If you review the entire document, you'll discover that the "obviously partisan or agenda-driven site" MoveOn.org is accorded a higher base reliability status than "blogs, even if they are of a serious, political nature." Thus, OTB is categorized on the same level as a tabloid while MoveOn is considered the equivalent of AllAfrica.com and GlobalSecurity.org. That's downright insulting. And profoundly stupid.