Alcohol Is Good For You. Or Bad.
Forget the cafe latte, screw the raspberry iced tea.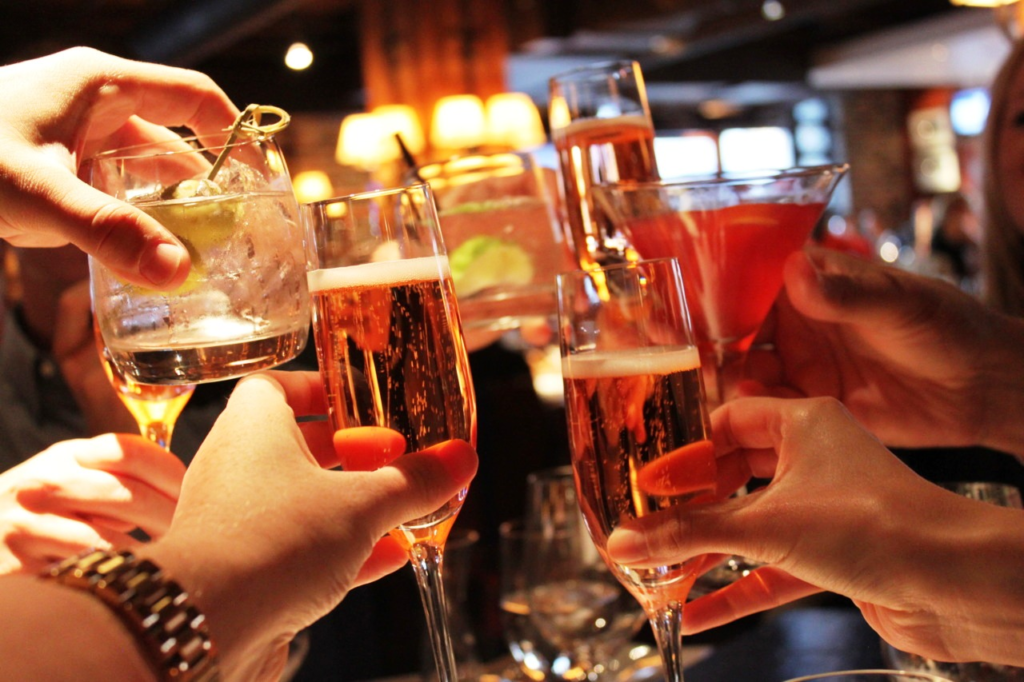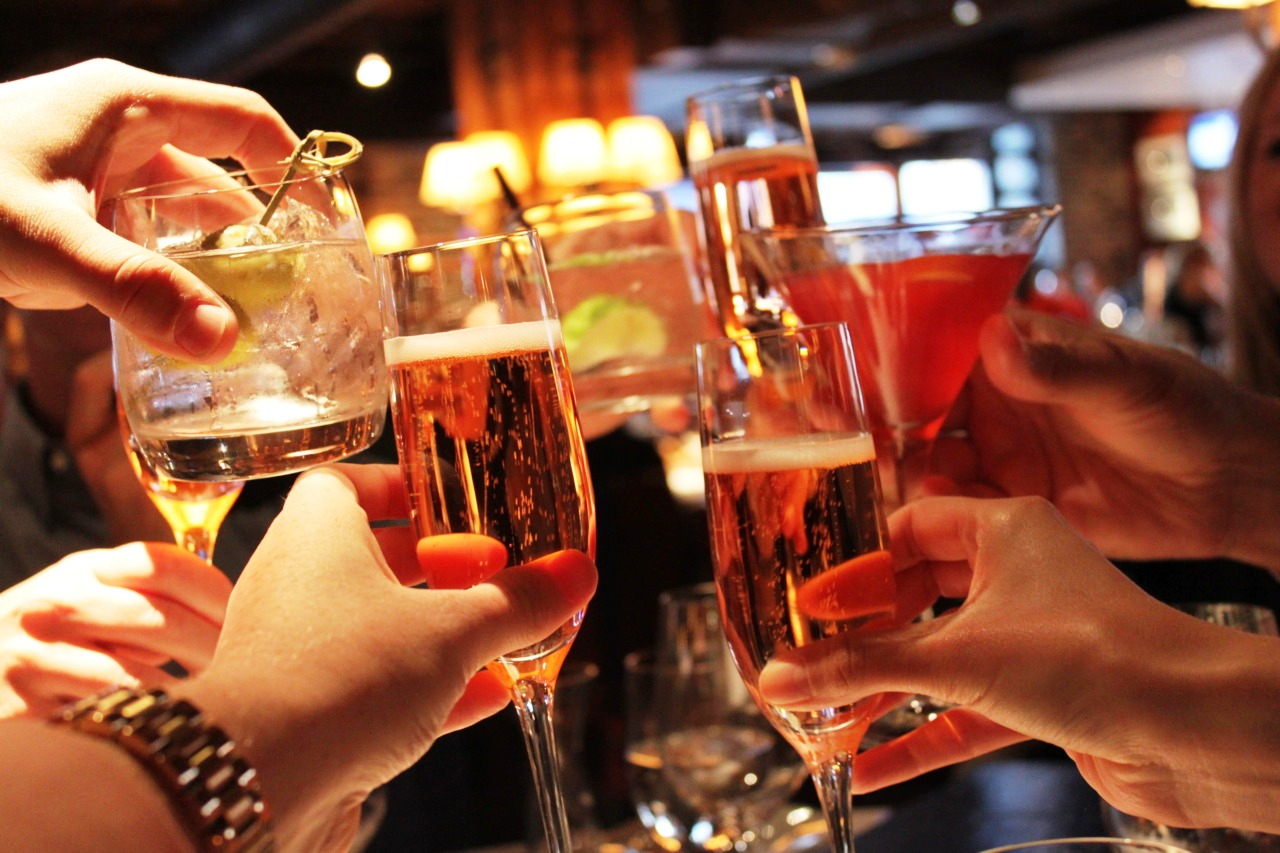 Apropos an American holiday that often involves day drinking, YahooLife weighs in with "Is alcohol good or bad for you? Here's what experts and studies say."
Thankfully, there's enough wiggle room among said experts and studies to allow the reader to support their desired answer.
Up to 65% of American adults drink alcohol, but messaging around alcohol and its potential impact on health has been confusing in recent years. Some studies have claimed that smaller amounts of alcohol are good for you. Others say that any amount of booze is bad for your body.

To which I say, Smaller than what?

The World Health Organization (WHO) recently took the latter stance. The agency said in January that "when it comes to alcohol consumption, there is no safe amount that does not affect health."

"We cannot talk about a so-called safe level of alcohol use," Carina Ferreira-Borges, acting unit lead for noncommunicable disease management and regional adviser for alcohol and illicit drugs in the WHO Regional Office for Europe, said in a statement. "It doesn't matter how much you drink — the risk to the drinker's health starts from the first drop of any alcoholic beverage. The only thing that we can say for sure is that the more you drink, the more harmful it is — or, in other words, the less you drink, the safer it is."
Damn those European spoilsports. But, damn it, we won our independence.
"Alcohol is such a complex substance, and the confusion is understandable," Jamie Alan, an associate professor of pharmacology and toxicology at Michigan State University, tells Yahoo Life. "It has variable effects in the body depending on how much a person consumes and how often a person consumes it. To make matters more complicated, there is conflicting data about the benefits of alcohol."
Which, actually, was my going-in position.
Alcohol is also deeply embedded in many cultures, including American culture, Dr. Yu-Ming Ni, a cardiologist at MemorialCare Heart and Vascular Institute at Orange Coast Medical Center in Fountain Valley, Calif., tells Yahoo Life. "Alcohol has been around since basically the dawn of humanity," he says. "Many cultures with relatively healthy diets and longevity have some amount of alcohol in their diets."

Damn skippy they do. But, of course, the American diet isn't often cited as among the healthiest.

The data has also been confusing, he says. "Studies haven't shown a difference in bad outcomes for those who drink very little alcohol," Ni says. "It's when you get above levels of none or little to moderate intakes — two drinks per day for men and one drink a day for women — that you see a clear issue."
With measures that small, I'm not sure we need a "little" and a "moderate" category.
Some studies have shown that alcohol is good for your health, making things even more confusing, Dr. Jim Liu, a cardiologist at the Ohio State University Wexner Medical Center, tells Yahoo Life. "There have been studies with mixed results when it comes to alcohol and cardiovascular health," he says. "Some have indicated alcohol is beneficial, whereas others show no benefit or that it is detrimental."
That's not helpful at all, Jim.
A lot of the studies are observational versus long-term randomized trials, which means the findings can be influenced by other variables, such as the type of alcohol someone drinks, how much they drink and the characteristics of the drinker, Liu says. "This can make it difficult to give a firm, definitive guideline," he says.
That's the rub, isn't it? We can easily test the short-term effects of alcohol on the body but there are just too many variables to really get a handle on the bigger questions. Are the French and Italians healthier because they drink a lot of wine? Because they eat healthier foods? Because their lifestyle promotes more walking? Because of genetic predispositions?
Still, "there is no recommendation to start drinking in moderation if someone does not drink," Dr. Pallavi Solanki, director of the Advanced Heart Failure and Mechanical Circulatory Support Program at Rutgers New Jersey Medical School, tells Yahoo Life.
Which, I suppose, should tell us something.
There have been a lot of studies about the impact of alcohol on health, and results vary. However, these are some of the biggest findings:
Confused yet?
Doctors generally agree that a little alcohol is OK — and a lot is bad. "If someone is not a current drinker, I would not recommend starting to drink alcohol just for the potential health benefits," Liu says. "If they are currently drinking, it's best to limit alcohol consumption to light or moderate amounts."

But Solanski says people with certain medical conditions, such as cirrhosis, heart failure or arrhythmia, should avoid drinking. "In general for those who drink alcohol, the less they drink, the better it is," she says.

Ni says he recommends that his patients follow the guidelines. "But for people who become tipsy faster, they probably shouldn't drink as much alcohol," he says. "It's an indicator that they're putting their liver through some work."

He tells his patients to avoid drinking alcohol in excess and to measure it when drinking at home to be sure that they don't have too much. "If you want to enjoy alcohol responsibly within those guidelines, I'm fine with that," he says.
So, essentially, it's doctor's orders.