No, It's Not Time For A New War On Booze
A supposed conservative calls for massive increases in taxes on alcohol.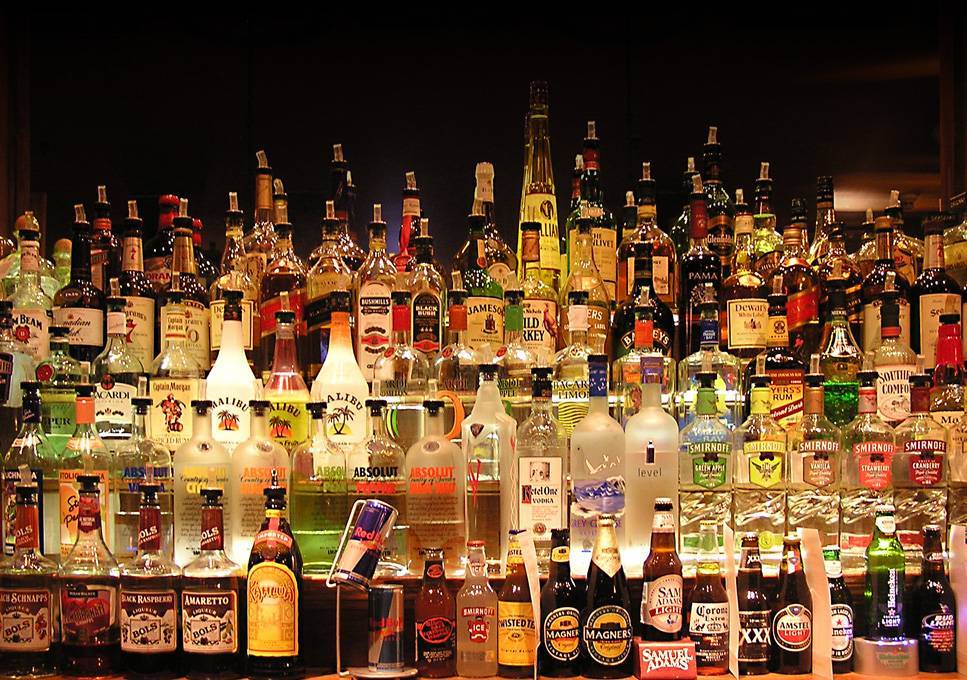 In a piece posted at Salon, Reihan Salam argues that taxes on alcoholic beverages should be increased substantially as part of a broader effort to discourage people from drinking alcohol:
Though it is true that I was raised in a Muslim household, it is not my intention to impose sharia law on you and yours. As someone who came to drinking late in life, I still marvel at its disinhibiting effects and I genuinely appreciate the good it can do by, essentially, helping awkward people have fun. I also think there is much to be said for psychoactive substances like MDMA, or Molly, which have enormous therapeutic potential.

But alcohol is crazily dangerous, and it needs to be more tightly controlled. Everyone knows that Prohibition was a disaster. What most of us forget is that the movement for Prohibition arose because alcohol abuse actually was destroying American society in the first decades of the 20th century, and the strictly-regulated post-Prohibition alcohol market was shaped by still-fresh memories of the pre-Prohibition era.

(…)

Why would I, a great lover of the free enterprise system, want the alcohol market to be more heavily regulated? Precisely because I'm a believer in the power of the profit motive, I understand how deadly it can be when the product being sold is intoxication. For-profit businesses exist to increase sales. The most straightforward way to do that is not to encourage everyone to drink moderately, but to focus on the small minority of people who drink the most. That is exactly what liquor companies do, and they'll do more of it if we let Big Liquor have its way. In Marijuana Legalization: What Everyone Needs to Know, the authors estimate that at current beer prices, it costs about $5 to $10 to get drunk, or a dollar or two per drunken hour. To get a sense of what the world would look like if that price fell significantly, go to a typical town square in England on a weekend night, where alcohol-fueled violence is rampant, or to Russia, where the ruling class has used cheap vodka as a tool to keep the population drunk, passive, and stupid for generations.

We shouldn't be satisfied with keeping the per dollar cost of getting drunk where it is today. We should make it higher. Much higher. Kleiman and his colleagues Jonathan P. Caulkins and Angela Hawken have suggested tripling the federal alcohol tax from 10 cents a drink to 30 cents a drink, an increase that they estimate would prevent 6 percent of homicides and 6 percent of motor vehicle deaths, thus sparing 3,000 lives (1,000 from the drop in homicides, 2,000 from safer highways) every year. Charging two-drink-per-day drinkers an extra $12 per month seems like a laughably small price to pay to deter binge drinking. Then, of course, there is the fact that a higher alcohol tax would also raise revenue. If you're going to tax tanning beds and sugary soft drinks, why on earth wouldn't you raise alcohol taxes too? If anything, 30 cents a drink isn't high enough. Let's raise the alcohol tax to a point just shy of where large numbers of people will start making illegal moonshine in their bathtubs.

Kleiman et al. have also suggested creating separate "drinking licenses." Bars wouldn't just check the IDs of the young-looking. They'd check everyone's drinking licenses, and those who've had them revoked for some reason (drunk driving, let's say) would be bounced.
In support of his arguments, Salam cites so-called "nightmare scenarios" in Russia and the United Kingdom, where cheap access to alcohol led to massive increases in alcohol consumption and, in some measurable ways, the health and other effects often associated with heavy alcohol consumption. There's no arguing with Salam's facts in these cases, and especially not in the case of Russia and the former Soviet Union, where heavy alcohol consumption was a way of life for decades to the point where it has had noticeable and measurable impacts on the health and life expectancy of Russians. It's worth noting, though, that to a large degree this heavy consumption was due to the manner in which the state used alcohol as both a method of social control and a source of revenue. The Soviet/Russian drinking problem didn't exactly arise in a free market situation.
As for Great Britain, Andrew Stuattford at National Review pours some cold water on Salam's contention that the nation is in the middle of some kind of binge drinking disaster:
While there was indeed a substantial jump in alcohol consumption in the UK the 1990s (and it is true that the country's town centers are not always the prettiest of places on Friday and Saturday nights), much of the fuss over binge-drinking Britain was a classic moral panic, a great deal of it brought on by the decision to permit extended pub opening hours in England and Wales in 2005 (the Scots had liberalized their rules earlier). Moral panics generally make for bad policy, but, despite the efforts of David Cameron (a man hopelessly susceptible to moral panics and a reliable enthusiast for big government initiatives, the supposedly 'conservative' prime minister wanted to fix a minimum alcohol price, a proposal that fortunately came to nothing) not much was done in response other than the introduction of some worthwhile public health education initiatives on the problems caused by hitting the bottle too hard.
Despite this relative lack of government action on the issue, Stuattford points out that there are plenty of signs (here, here, here and here) that alcohol consumption in the U.K. has declined since the 1990s, and that many of the most deleterious effects of binge drinking that were once common in English towns in the 1990s have, if not disappeared at least become far more subdued than they used to be. This happened, he notes, without government action but because "society is correcting itself, as it often tends to do when the Nanny State keeps out of the way."
What this suggests, of course, is that Salam's contention that government action is required to address a supposed problem with drinking with the United States simply doesn't hold water. For one thing, it's unclear that the "problem" is as bad as he suggests in his post. Yes, Americans drink a lot, but even on a per capita basis we are not at the top of the list worldwide. Additionally, enforcement of drunk driving laws has clearly had an impact on society in that it is no longer considered socially acceptable to drive after having had a little too much to drink, back in the 1970s and earlier that most certainly was not the case. To the extent there is a "drinking problem" in the United States, it arguably exists on college campuses where much of the drinking that takes place is illegal because the people doing it are underage. That problem, arguably, exists precisely because of the illegal nature of the drinking so, obviously, more laws aren't going to help the situation at all.
The other problem with Salam's proposal, though, is that there's no reason to believe that it would work. Even if we raise taxes on alcohol, it seems fairly obvious that people will continue buying it in mass quantities. They will do this for a very simple reason…… people like to drink alcohol. This was proven beyond the shadow of a doubt in the Prohibition Era when Americans by the millions became scofflaws because they wanted a drink, and all that the Volstead Act succeeding in doing was to empower an entire generation of organized crime in much the same way the War On Drugs has empowered drug gangs around the world. While I'm not suggesting that an America with substantially higher alcohol taxes will lead to a return to bootlegging, it's not inconceivable that such a world would see a substantially larger black market than we see today.
Salam calls himself "a great lover of the free enterprise system," but the fact that he is proposing what, in the end, is a massive government effort to control social behavior. Rather than relying on government force in the form of excise taxes, Salam would do better to trust the free choices of individuals. After all, notwithstanding what he contends are taxes on alcohol that are "too low," we do not live in a country where alcohol abuse is a widespread social problem, we have seen drunk driving change from something that people laughed about to something that earns one social pariah status, and we don't have nearly the health problems that one would expect to see in a nation with a population of people with heavy drinking problems. People are able to enjoy alcohol and, for the most part, control themselves. Yes, there are people who cannot do that, but those people have always existed and always will exist and they are a small part of the population of people who drink on a regular basis. It is inappropriate to base social policy on the problems of a small portion of the population, and Salam would do well to trust the free choices of individuals that he claims to respect.