Utah To Enact Strictest DUI Law In Nation, Lowering BAC Limit To .05
A new law set to take effect in Utah before the New Year will lower the BAC limit for drunk driving by 40% to .05. Will the rest of the nation follow?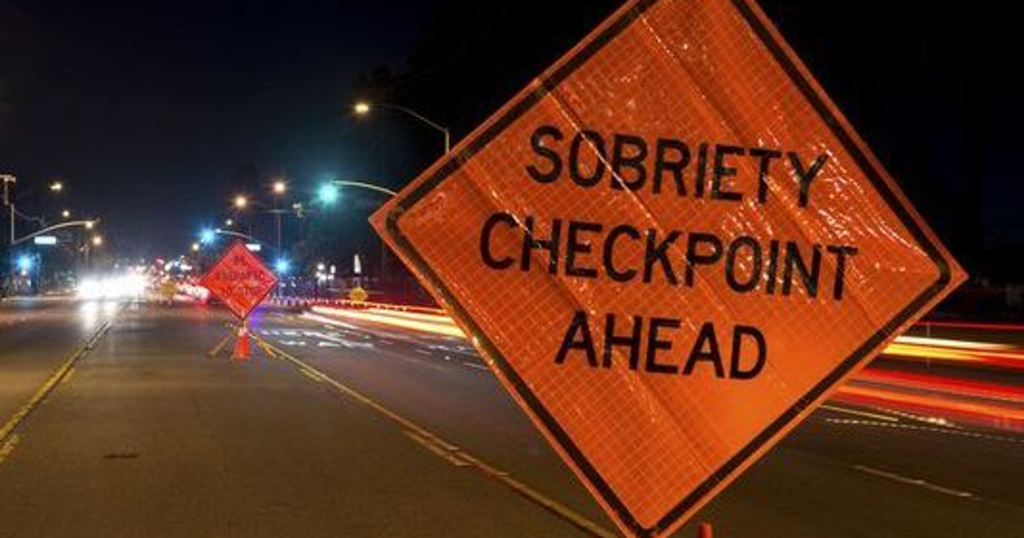 Utah is about to enact the strictest DUI law in the nation:
In Utah, ringing in 2019 may include one less call for alcohol.

Just before New Year's Eve, the state will begin enforcing the strictest drunken-driving regulation in the country when it officially lowers the allowable blood-alcohol content limit to .05. The move comes as the Utah authorities report an average of 30 D.U.I. arrests every day and as states nationwide struggle to prevent the deaths of motorists.

Advocates for the new law, set to go into effect on Dec. 30, say they hope it prompts other states to adopt more restrictive measures, despite fervent opposition from the alcohol industry. Although drunken-driving-related deaths in the United States have steadily declined over the past three decades, around 29 people die every day in alcohol-impaired vehicle crashes, according to the National Highway Traffic Safety Administration. Last year, nearly 11,000 people were killed in crashes involving drunken drivers, accounting for more than a quarter of all vehicle deaths nationwide.

Last year, Utah had the lowest number of alcohol-related traffic deaths of any state, in large part because of heavy restrictions on alcohol consumption, including limits on the strength of beer and a ban on the personal import and transport of alcohol from other states. But driving under the influence continues to be a problem, the Utah authorities said.

"Despite decades of public campaigns and other efforts to discourage driving after drinking, survey and observational data show that many people continue to do so," the Utah Department of Public Safety said in a statement on the new law, adding that more than 54,400 people have been arrested for driving under the influence of alcohol over the last five years.

The department said Utah law enforcement agencies were required to complete refresher training on field sobriety testing as part of the new measure, which was signed into law last year.
This law, scheduled to go into effect just in time for New Year's Eve on December 30th, will mean that Utah will become the state with the strictest DUI law in the country, at least as far as you measure it based on what is considered intoxicated driving under the law. In all other states, the law places the blood alcohol limit at .08 for noncommercial drivers over the age of 21 (in most states, the standards are much tougher for commercial drivers and for those caught driving with any alcohol in their system while being under the legal drinking age of 21). This essentially became a national standard in 2000 via Congressional legislation that essentially enforces itself by denying Federal highway funds to any state that had a BAC limit above .08. By that time, though, most states had already changed their laws to account for the lower limit thanks to lobbying from highway safety advocates and groups such as Mothers Against Drunk Driving. Previously, the long-standard BAC limit had been .10, but that had slowly begun to change as lobbying for the lower limit spread nationwide. Perhaps significantly, the first state to adopt .08 as the BAC limit for drunk driving was Utah, which changed its laws to account for that lower level all the way back in 1983.
The movement to lower the BAC limit even further goes back many years, though. In 2013, for example, the National Transportation Safety Board recommended that all states lower their BAC limit to .05, arguing that such a change would save as many as 1,800 lives per year. At the time, even groups such as MADD were skeptical of the idea of lowering the BAC limit by 40%, a move that would mean that  160-pound man who consumes two drinks in an hour, or a 100-pound woman who just has one, would be considered legally intoxicated. Instead, many of these groups argued at the time that other changes in the law, or mandatory technology that would make it more difficult for an intoxicated person to operate a motor vehicle, would be better ways of keeping people safe than changing the law to provide for a lower level that will likely result, at least initially, in more people being convicted of DUI offenses, with all the consequences that come from that. As it turned out, that initial NTSB push for a lower BAC limit was resisted at the state level and within a few months after it began it appeared as if the campaign had petered out. As we can see in Utah, though, the reality is that the campaign continued and now one has to wonder if the Beehive State will once again be a harbinger of things to come.
Lowering the BAC to .05 would be a radical change in the law for the United States, but it would not be unprecedented. At this point, nearly 100 counties, including most of Europe, have a .05 BAC limit, although in some cases the punishment for BAC limits between .05 and .08 are generally lower than what they'd likely end up being in the United States. In some nations, the limit is even lower than .05, with limits of .02 not being uncommon in some nations. Those nations with a .05 or lower limit do have lower alcohol-related deaths even though their alcohol consumption per capita is similar to, or higher than, the levels of such consumption in the United States. On the other side of the argument, the American Beverage Institute, which represents restaurants and bars, argues that changing the law to the lower BAC limit would do little to save lives
Back when this was all being considered for the first time, Jazz Shaw at Hot Air made a good point that's worth repeating:
There is another factor to consider here when evaluating something like the nearly 40% reduction in the acceptable BAC limit that's being proposed here, and that's whether it might be unfair to people who are generally not malevolent. As I noted above, a DUI conviction now carries with it serious legal consequences, and there's every reason to believe that this will continue to be the case if the BAC limit is lowered to .05. Indeed, some of the other recommendations that are being made would actually increase the penalties for even a first offense DUI, including things such as requiring everyone convicted of a DUI to have an ignition interlock device installed in their car that would require them to pass a breathalyzer test in order to start the vehicle. Do we really want to subject a whole new group of people to these penalties? I'm not here to defend drunk driving, but it strikes me that it might be better to focus our efforts on the heavy drinkers and repeat offenders that are the real danger on the road rather than diverting police resources toward drivers who may be a little buzzed but aren't really very impaired.
Some of the more radical activists against drunk driving have suggested that any amount of alcohol in a person's blood should be grounds or a DUI charge. That, of course, is completely absurd. For one thing, it's rather obvious that there are amounts of alcohol that can be consumed without having any real impact on driving ability. For another, it would be a tremendous burden on police and court resources to prosecute everyone that fell into this trap. Instead, we ought to be concentrating on serious offenders as well as taking a look at other forms of impaired driving that don't involve the consumption of alcohol at all, and which can be just a deadly under the proper circumstances.
Perhaps some states will follow Utah's example and adopt a .05 limit in the future. Colorado, for example, already has a law which provides that someone who has a BAC between .05 and .08 can be charged with an offense called "Driving While Ability Impaired." [PDF] However, the penalties for that offense are far less than they would be for the "Driving Under The Influence" charge that could be brought if they blow above .08. A first offense DUI in Colorado, for example, leads to at least a nine-month suspension of one's driver's license. A first offense DWAI, on the other hand, leads only to eight points on one's driver's license with no suspensions, although there are fines, community service, and possible jail time associated with a conviction. Subsequent convictions, for either DWAI or DUI, lead to far more serious consequences. Perhaps this is the path that other states should follow. Rather than making a BAC between .05 and .08 additional grounds for a DUI charge, a slightly less serious offense could be created that, hopefully, would serve as a warning and a lesson to people who might be in danger of more serious impaired driving in the future. That would seem to be a much better approach than the iron fist approach that lowering the DUI limit seems to be and, indeed it would be helpful to see some data from Colorado about how DWAI arrests and convictions have influenced driving behavior. Additionally, before any other states jump on the .05 bandwagon, we should wait and see what impact it actually has in Utah. Granted, the statistics in that state may not be entirely conclusive given the fact that a large segment of its population consists of members of the Church of Jesus Christ of Latter Day Saints who don't drink at all, but there is a sizable non-Mormon population, as well as tourists from other states who visit the state. Given that, it will be interesting to see if the benefits from this change in the law outweigh the costs it imposes on drivers and on law enforcement.