America's Economic Model a Joke?
Paul Krugman argues that recent economic crises demonstrate that America has failed at corporate governance, banking, and the rule of law.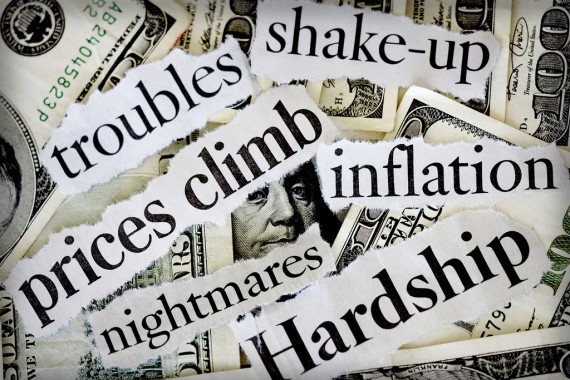 Paul Krugman notes that we used to lecture other countries about economics but that argues recent failings have demonstrated we have no standing to do so:
The accounting scandals at Enron and WorldCom dispelled the myth of effective corporate governance. These days, the idea that our banks were well capitalized and supervised sounds like a sick joke. And now the mortgage mess is making nonsense of claims that we have effective contract enforcement — in fact, the question is whether our economy is governed by any kind of rule of law.
I hesitate to debate economics with a fellow that not only has a PhD in the subject but has won the Clark Medal and a Nobel Prize in the field, given that I'm 0-for-3 on those fronts.    But, while I truly respect Krugman's intellect and expertise, that's got to be the dumbest paragraph he's ever written.  At least, I should hope he's never written anything dumber.
Enron and WorldCom demonstrated that it's possible for American companies to cook the books to give the impression that they're in massively better shape than they really are for a brief period.  And then get caught.  And have the company's executives sent off to jail.   Yes, corporate governance can fail given a criminal conspiracy involving the CEO, the CFO, and the outside auditors.   But what's the evidence that there's a widespread problem?
The banking crisis wasn't a failure of capitalization or supervision but rather a bubble mentality.   Lending to buy houses was a virtual license to print money for more than a decade and a herd mentality developed.   But managers who decided in, say, 2004 to pull in the reins in a significant way would have been fired long before the bubble burst.
The latest mortgage mess, by contrast, is in fact evidence of poor management.  There's simply no excuse for not keeping track of assets and ensuring that the paperwork is all in order.   That's the essence of banking!   But it's absurd to say that it's evidence that we're not governed by the rule of law.   The system is fully prepared to deal with the current situation.   Banks can't foreclose without the proper documentation.  If they can't prove they own the house, the can't enforce the contract that they don't have.
Are all these crises demonstrations that our system needed/needs some reform?   Of course!  Complex systems need tinkering and rethinking from time to time.  And the nature of complexity is such that it often requires an actual crisis to justify fixing things.   But our basic model is just fine.   We had greater growth during the good times than developed countries using more constrained models.  And they suffered collapses at least as damaging as we did when the crisis hit, so they sacrificed the boom without additional protection against the bust.