An Historical Note on the 17th Amendment
The states fought hard to retain the right to appoint Senators, right?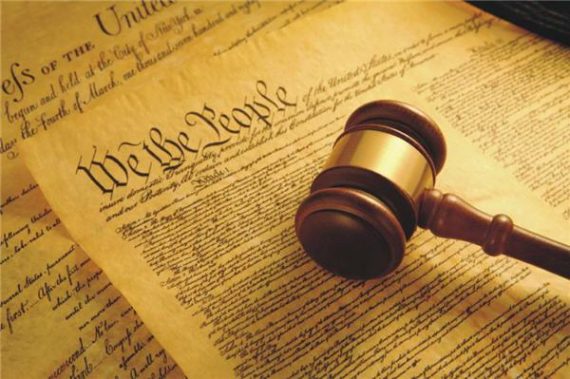 As OTB readers are likely aware, there are two ways to propose an amendment to the US Constitution.  One is for 2/3rds of both Houses of Congress to make such a formal proposal.  The other is for Congress to call a convention to address the issue at the request of 2/3rds of the states.  The latter approach has never been pursued, with the 33 formally proposed amendments (27 of which have been ratified) all coming via the congressional proposal route.
It is interesting to note that the 17th Amendment to the US Constitution (the one allowing the direct election of Senators) was pushed very heavily by the states themselves, and is one of the issues that came the closest to being pushed to the proposal stage via a called convention.
Specifically:
Perhaps the best known campaign for an Article V convention involved
efforts to amend the Constitution to permit direct election of senators.
From 1895 to 1911 a total of thirty-one states addressed seventy-five
petitions to Congress. The proposed Direct Election Amendment passed
the House several times-in 1900 by a vote of 240 to 15-but, not surprisingly,
the Senate refused to pass an amendment that directly involved the
fortunes of its own members. Apparently the number of petitions for a
convention came within one of the required two-thirds before the Senate
finally acted in 1912, when Congress proposed what became the Seventeenth
Amendment (Diamond 1981:122).
It is interesting to note in this ongoing discussion of the interests of states that it was the states that forced the Congress' (specifically the Senate's) hand on moving from appointed to elected Senators.
This historical fact not only undercuts the notion that the states would be better off with appointed members (if true, why would the states themselves petition to do away with appointed Senators contra their own interests?) and the notion that appointed Senators would act as the clear agents of the state legislatures (since the Senate was clearly opposing the states on the issue).   Indeed, the latter point is bolstered by the fact that the 17th Amendment received, by definition, a minimum of 75% approval by state legislatures (the minimum threshold need to ratify an amendment to the Constitution).
At a minimum those who argue for the magic of appointed Senators in terms of state's being about to protect their interests as states have to explain why those same entities are the ones that gave up the power to appoint Senators in the first place (and why they wanted direct election so badly that they were willing, in very large numbers, to call for an convention, if need be, to achieve the goal).
Works cited
Diamond, Ann Stuart (1981 ). "A Convention for Proposing Amendments: The Constitution's Other Method. "  Publius, (11:3/4), 113-146.