An Uncomfortable Comparison
Clips of recent police behavior reminded me far too much of scenes from authoritarian Latin America.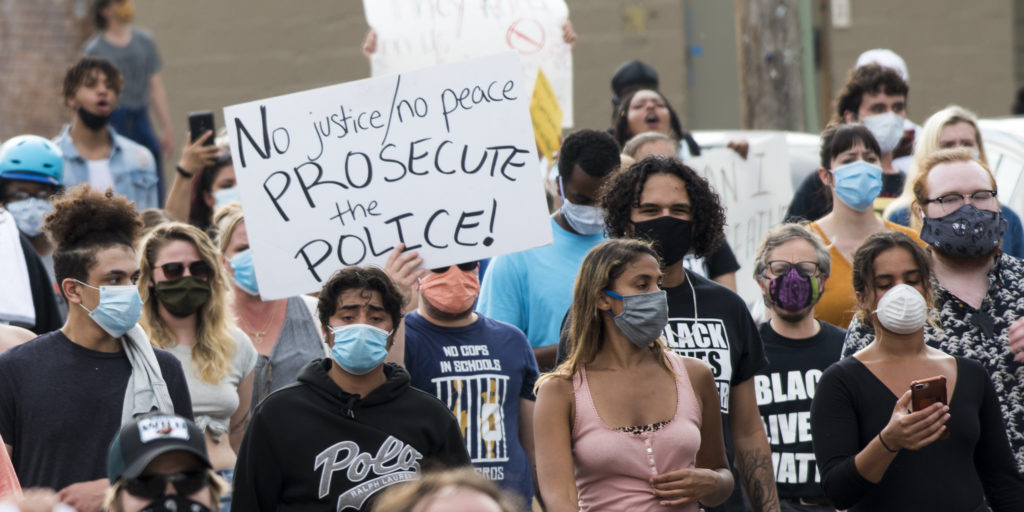 The behavior of some in law enforcement during this time of crisis is highly disturbing. Indeed, there are so many examples, it is hard to know where to begin, so let me just start with this clip from about a week ago in comparison to a clip from Chile in 1973
Note the following (at about the 1:20 mark) From a documentary about Chile (which fell to a violent military coup in 1973):
Look, I understand there is a world of difference between having a pepper ball shot at you from a paint gun and literally being gunned down in the streets, but the comparison is beyond striking. Moreover, despite the obvious different levels of consequence, the basic brazenness is still the same.
My most fundamental question, especially since this isn't the only example I have seen, is: what kind of mindset does it take for law enforcement to use force against the press? The answer, quite troublingly, leads back to my post from yesterday.
Here are some other examples that I had bookmarked. There are plenty more where these came from. On the one hand, I recognize the problem with trying to make any solid generalizations from individual clips, but by the same token, we already have a broader context of police actions across space and time that suggest we have serious and rampant problem with too many in law enforcement equating might with right.
What is also disturbing is that these are from across the country (there are tweets from Minneapolis, NYC, Long Beach, DC, Cleveland, and Buffalo). We have a series and deeply embedded problem and these clips are just one manifestation of that problem.
Let me add this one, which is not violence aimed at the press, but instead at citizens on their own property.
And just in case you haven't seen it, the incident in Buffalo: