Anonymous Intel Officials Say On-Record Briefer Overstated Russian Interference
Moscow helped Trump in 2016. Do they want him back?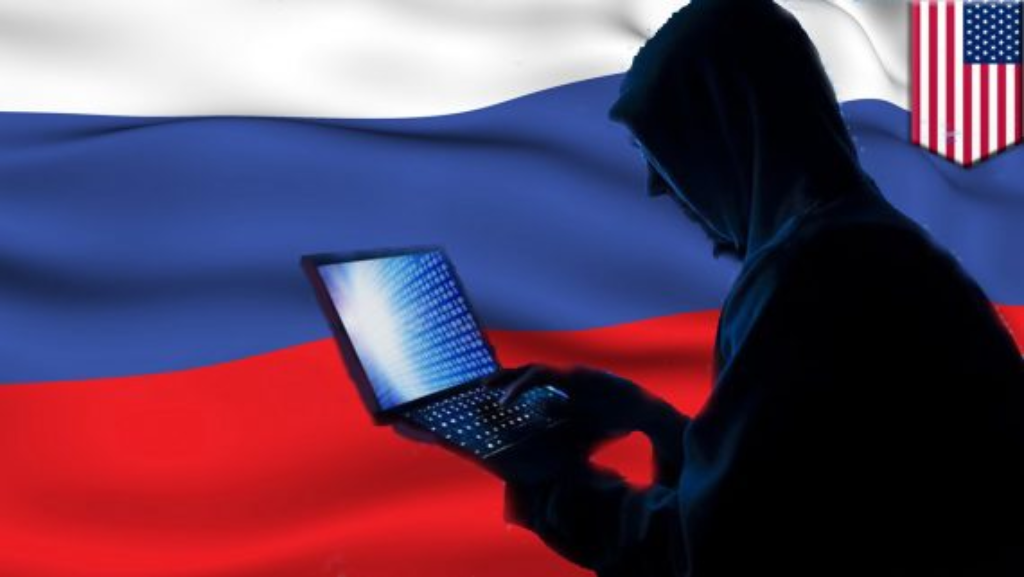 A couple of commenters have pointed to a CNN report titled "US intelligence briefer appears to have overstated assessment of 2020 Russian interference." Given that I touted the briefer's initial statements in Friday's post "Russians Actively Working to Re-Elect Trump," it's worth a look.
There is, frankly, very little to see here.
The US intelligence community's top election security official appears to have overstated the intelligence community's formal assessment of Russian interference in the 2020 election, omitting important nuance during a briefing with lawmakers earlier this month, three national security officials told CNN.

The official, Shelby Pierson, told lawmakers on the House Intelligence Committee that Russia is interfering in the 2020 election with the goal of helping President Donald Trump get reelected.

The US intelligence community has assessed that Russia is interfering in the 2020 election and has separately assessed that Russia views Trump as a leader they can work with. But the US does not have evidence that Russia's interference this cycle is aimed at reelecting Trump, the officials said.

"The intelligence doesn't say that," one senior national security official told CNN. "A more reasonable interpretation of the intelligence is not that they have a preference, it's a step short of that. It's more that they understand the President is someone they can work with, he's a dealmaker."
So, on the one hand, we have Shelby Pierson, the "intelligence community's top election security official" with "more than 20 years of intelligence experience, including as national intelligence manager for Russia, Europe and Eurasia," briefing Congress in a closed-door session. On the other, we have an unnamed "senior national security official" who is clearly issuing White House talking points. The words "understand" and "dealmaker" are the tells there.
Later in the piece we're told
One national security official said Russia's only clear aim, as of now, is to sow discord in the United States.
Is this the same "national security official"? Or another one?
The next paragraph states
Russia interfered in the 2016 election with the aim of helping Trump get elected and damaging then-Democratic nominee Hillary Clinton's campaign, the intelligence community concluded, writing in its post-election assessment that "Putin and the Russian government developed a clear preference for President-elect Trump." And while it is not inconceivable that Russia is once again looking to boost Trump's candidacy, three national security officials said the US intelligence community does not yet have the evidence to make that assessment.
So, while we can assess that Russia interfered to get Trump elected and they're currently interfering again, we can't assess that their goal is to get him re-elected. And now we have "three national security officials."
Which ones? Where do they work? Are they career officials or political appointees?
Literally anyone from Jared Kushner to, hell, me could be described as a "national security official."
Since becoming President, Trump has consistently questioned that intelligence assessment, including during a news conference alongside Russian President Vladimir Putin. And many of Trump's foreign policies have benefited Russia, from his abrupt pullout of US troops from northern Syria to the discord he has sown with America's closest European allies. And he has previously expressed a reluctance to impose severe sanctions on Russia.

Those facts, the US assessment that Russia views Trump as someone they can work with and the separate assessment of Russian interference in the 2020 elections may have led Pierson to connect the dots.
She'd have to be a regular Sherlock Holmes to connect those dots.
One source familiar with the matter said Pierson was merely providing her view of the intelligence as she faced a series of questions from lawmakers trying to pin her down on whether the intelligence showed a Russian preference for Trump.

It's the type of situation intelligence briefers are prepped to avoid, the source said, in part so as not to wade into partisan controversy. The source said the answer she provided has been misconstrued because it lacked context and nuance.
Is this "source familiar with the matter" one of the aforementioned "three national security officials"?
Well into the report, we finally get someone willing to put their name on their quote:
The brouhaha over the intelligence briefing led national security adviser Robert O'Brien to flatly deny the existence of an intelligence assessment regarding Russian interference aimed at helping Trump. But O'Brien did not explain that the US has also assessed that the Kremlin views Trump as a leader they can work with.

"Well, there's no briefing that I've received, that the President has received, that says that President Putin is doing anything to try and influence the elections in favor of President Trump. We just haven't seen that intelligence. If it's out there, I haven't seen it. I'd be surprised if I haven't seen it. The leaders of our — the IC have not seen it," O'Brien said on CBS' "Face the Nation."

But while O'Brien denied that assessment, he was quick to seize on reports that Russia is interfering in the election to help Sen. Bernie Sanders in the Democratic primaries — and mischaracterized the reports to suggest Russia wants Sanders to be President.

"There are these reports that they want Bernie Sanders to get elected president. That's no surprise. He honeymooned in Moscow," O'Brien told ABC News, parroting a line Trump used during a campaign rally on Friday.

While intelligence agencies warned Sanders that Russia is interfering to boost him in the Democratic primaries, they have not assessed that Russia wants Sanders to win the general election.
Is O'Brien among the "three national security officials" referenced earlier? And why is he confident Russia is trying to help Sanders but not that they're trying to help Trump? Does he think they're going to switch to Sanders if he's the nominee?
And a separate CNN report of O'Brien's appearance sheds additional nuance:
In the interview, O'Brien made a point of noting that he was not at the briefing where Pierson presented the intelligence. Instead of indicating what the Office of the Director of National Intelligence had told him regarding the intelligence, O'Brien said he received his information from the Republican lawmakers at the briefing.

"Well, what I heard from the Republican lawmakers there, and again I wasn't at the hearing, so I can't comment what, what happened to the hearing, and I'm not going to play that Washington game, but what I heard from Republican lawmakers is that there was zero intelligence that was proffered to them to support that sort of comment. I haven't seen any of that intelligence. So if it's out there, it's something I haven't seen," O'Brien said.
But that didn't stop O'Brien from once again getting over his skis:
O'Brien repeatedly claimed Russia would prefer someone other than Trump get elected in 2020.

"I don't think it's any surprise that Russia or China or Iran would want somebody other than President Trump," O'Brien said. He later added, "Why would Russia want the president who has rebuilt the American military, who has given the Ukrainians lethal arms, javelin missiles and has sanctioned the Russians far more than any president in recent history, why would they want him reelected? I mean, that just doesn't make common sense."
That's just embarrassing.
Obviously, given that these are highly classified matters, all we have to go on is the reporting. Is it possible that Pierson, pressed by Members of Congress, simply used common sense in assessing the Russian aims and went beyond what the intelligence showed? It is.
But I'm incredibly suspicious of the CNN report. It's simply journalistic malpractice to allow sources to criticize on-the-record testimony by a career professional not only anonymously but with such a vague description as "national security officials." Given that the one most extensively quoted also used words that look right off a Trump campaign speech, it's quite reasonable to assume that we're hearing from Trump loyalists rather than intelligence professionals.