Army Wants Soldiers to Get Out to Train
A very strange approach to talent management.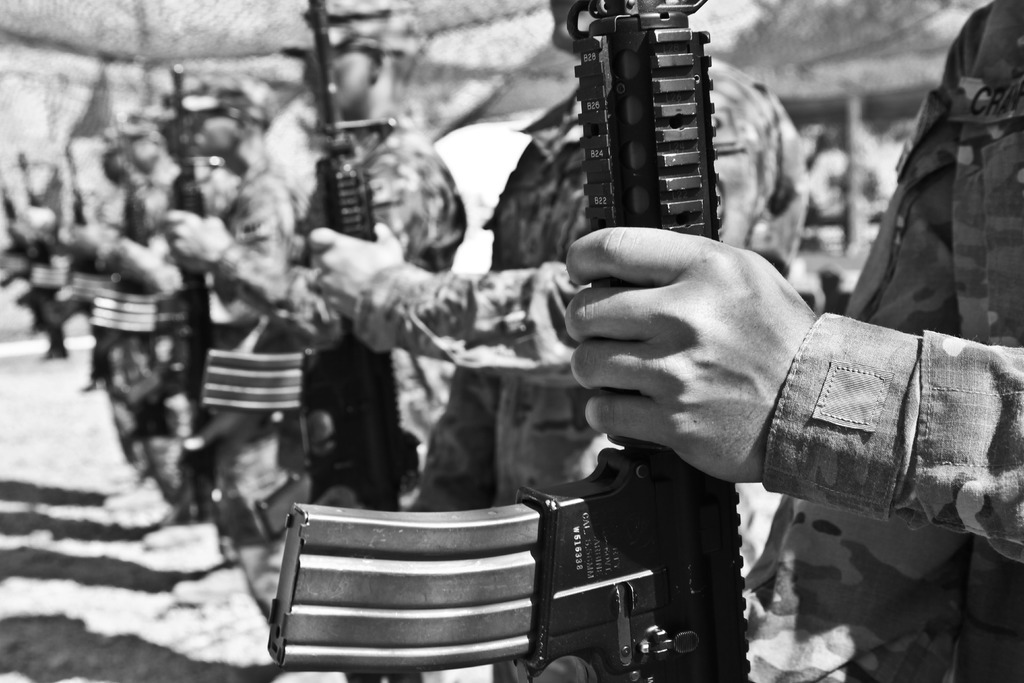 The Military.com headline "Sergeant Major of the Army Wants Soldiers to Consider Getting Out of Uniform for 3 Years" captured my attention but doesn't quite convey the right message.
The Army's top enlisted leader wants soldiers to consider taking a break.

The Career Intermission Program allows officers, warrant officers and noncommissioned officers on active duty or in a full-time role in the reserve components to take up to a three-year break from the military. The catch is that, for every one month a soldier is gone, they owe the Army two months.

But Sergeant Major of the Army Michael Grinston says it's a good way for troops to earn a degree, take care of family issues, or acquire a professional skill.

As an Army, we must stay flexible as we fight to retain the talent we have cultivated in our soldiers," Grinston said in an Army-wide email Thursday that was reviewed by Military.com.

The program started as a trial in 2014 and allowed only a limited number of soldiers to participate. It became permanent in May without a clear limit on how many troops can use it.

Program participants retain their health care and on-base privileges, but would need a new source of income. According to a May memo to the force, soldiers taking a break will earn only two days' worth of pay a month. All special incentive pay is revoked. And participants do not accrue GI Bill benefits while in the program.

Yet Grinston prefers soldiers to consider the program as an alternative to outright leaving the Army.

"I do not want to lose the focus on troops reenlisting at their eligible gates," he said in the email. "However, temporary circumstances have been known to divert Soldiers into permanent separation. It is our job to make sure Soldiers are at least aware of this opportunity before they permanently get out."
So, sure, if a soldier the Army wants to retain takes a break in service rather than leaving altogether, it's a win. But I'm perplexed on the "temporary circumstances" issue.
If the Army wants soldiers to "earn a degree" or "acquire a professional skill," why wouldn't it invest in those outcomes—with a payback requirement, of course—rather than letting them go earn them on their own dime and hoping they'll come back?
For that matter, couldn't it do them same in order to allow them to "take care of family issues"? Obviously, if someone needs to leave for two or three years to, say, take full-time care of a dying parent, the Army can't reasonably keep them on the payroll. But, surely, we could have a block leave program that would allow them to take care of something that will divert them for a shorter duration? We already, belatedly, have rather generous maternity and paternity leave programs. Couldn't they be expanded for broader family matters? Again, there would have to be reasonable restrictions and payback requirements to prevent abuse. But, if talent retention is the goal, there ought to be ways to accomplish that without forcing people to leave the service, find another job, and hope they come back when things are resolved.