Bahraini Forces Fire on the Crowd
The Bahraini state appears willing to continue to use force against its population.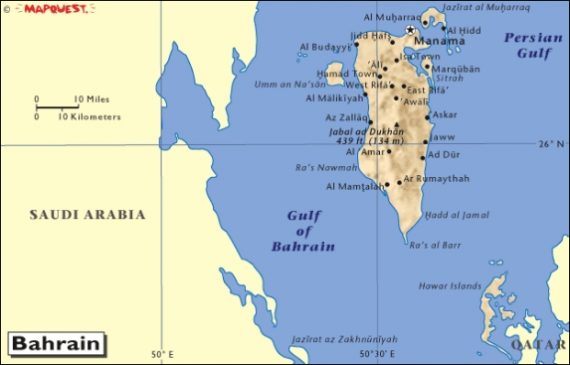 Via the BBC:  Bahrain troops 'fire on crowds'
Bahraini security forces have opened fire on anti-government protesters, witnesses and opposition activists say.
The protesters were fired on after they had streamed into the centre of the capital Manama from the funerals of protesters killed in a security crackdown earlier this week.

Witnesses said the army fired live rounds and tear gas, and officials said at least 25 people had been hurt.

[…]

An eyewitness told al-Jazeera TV that the authorities gave no warning.

"They just started shooting us. Now there is more than 20 injured in the hospital. One guy has already passed away because he got shot in his head," said the witness.

One protester, 27-year-old bank clerk Ali al-Haji, told AP news agency that live ammunition was used.

"People started running in all directions and bullets were flying, I saw people getting shot in the legs, chest and one man was bleeding from his head," he said.
This situation continues to underscore that people power is only effective when the state is unwilling, for whatever reason, to use force.  As I noted yesterday, the issue remains as to whether the use of state coercion against protestors will create sufficient fear in the population to squelch additional protests or whether it will enrage enough of the population so that even more conflict will emerge.
However, if the military remains willing to fire on the populace, popular rage will lose.