Biden Wants 54% of New Cars to Be EVs by 2030
A wildly ambitious goal.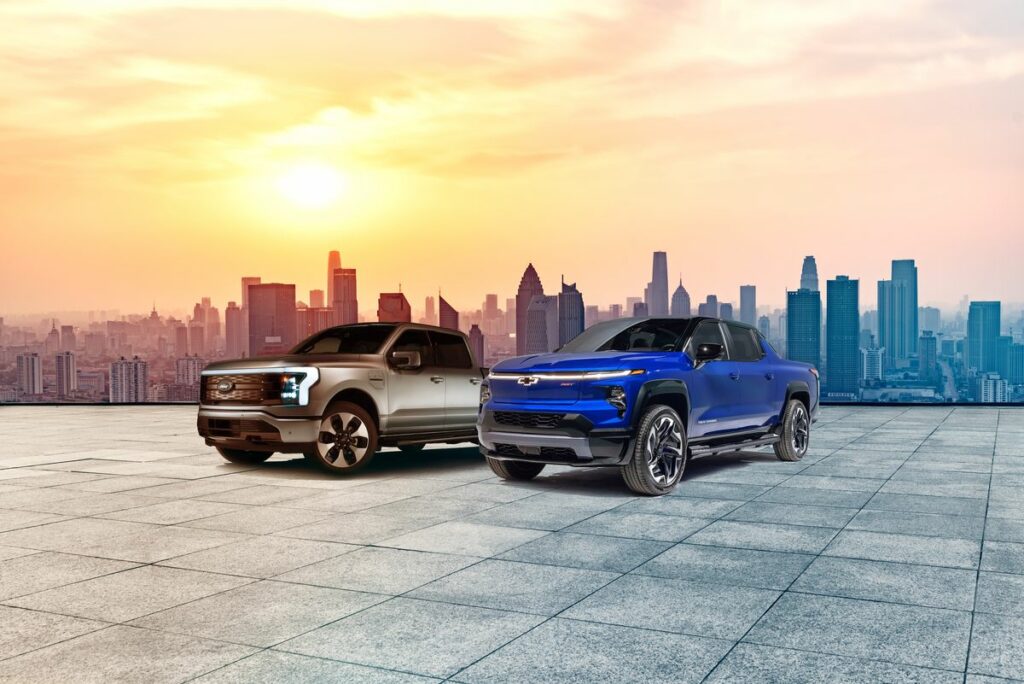 AP ("EPA car rule to push huge increase in EV sales"):
The Biden administration will propose strict new automobile pollution limits this week that would require at least 54% of new vehicles sold in the U.S. to be electric by 2030 and as many as two of every three by 2032, according to industry and environmental officials briefed on the plan.

The proposed regulation, to be released Wednesday by the Environmental Protection Agency, would set greenhouse gas emissions limits for the 2027 through 2032 model years for passenger vehicles that would be even stricter than goals the auto industry agreed to in 2021.

The EPA will offer a range of options that the agency can select after a public comment period, the officials said. They asked not to be identified because the proposal hasn't been made public. The proposed regulation isn't expected to become final until next year.

Environmental groups are applauding the ambitious numbers, which were first reported over the weekend by The New York Times. But the plan is likely to get strong pushback from the auto industry, which pledged in August 2021 to make EVs half of U.S. new car sales by 2030 as it moves toward a history-making transition away from internal combustion engines.

Even the low end of the EPA's 2030 range is 4 percentage points higher than the 2021 goal, which came after strong pressure from President Joe Biden. An executive order signed by Biden set a target for half of all new vehicles sold in 2030 to be zero-emissions vehicles, including battery electric, plug-in hybrid electric or fuel cell electric vehicles.

Biden also wants automakers to raise gas mileage and cut tailpipe pollution between now and model year 2026. That would mark a significant step toward meeting his pledge to cut America's planet-warming greenhouse gas emissions in half by 2030 as he pushes a once-almost-unthinkable shift from gasoline-powered engines to battery-powered vehicles.

With electric vehicles accounting for just 7.2% of U.S. vehicle sales in the first quarter of this year, the industry has a long way to go to even approach the administration's targets. However, the percentage of EV sales is growing. Last year it was 5.8% of new vehicles sales.
If this is a serious policy proposal, it borders on the absurd. If it's instead an opening gambit in a negotiation, it's merely ambitious.
In principle, I'd very much like my next vehicle to be electric. Aside from the environmental benefits, EVs are likely cheaper to operate, more fun to drive, and roomier than comparable gas-powered cars, trucks, and SUVs. And I live in an area where the charging infrastructure is beginning to make relying on an EV possible. Unfortunately, they're currently radically more expensive.
There are simply too many obstacles to overcome to make EVs the predominant vehicle type in seven years.
While the Biden administration included a significant investment in charging infrastructure in the so-called Inflation Reduction Act, it's not nearly enough to support such a massive increase in EVs on the road. I'm especially dubious that we'll be able to meet demand in rural areas anytime soon; it's just too expensive to install chargers in places with low population density.
I'm also very skeptical that we have the raw materials and industrial capacity to produce enough batteries. Or that our electrical grid is ready to handle the extra load.
Presumably, economies of scale will bring down the cost of EVs at some point. Currently, we're trying to incentivize the switch with federal subsidies. Ironically, though, those cut out when the vehicle reaches the price point of the large SUVs and trucks that American consumers want to buy.
Again, though, it's quite possible that these proposed regulations are just an attempt to get the ball moving faster. There are a lot of problems, only some of which I've listed, that need to be solved to get Americans switched to EVs and it'll likely take considerable government intervention to make it happen. Realistically, though, it's not going to happen by 2030.