BP Spill Damage Exaggerated?
Now that the flood of oil flowing into the Gulf of Mexico from BP's Deepwater Horizon rig has been staunched, some are arguing that the prophesied environmental catastrophe was greatly overblown.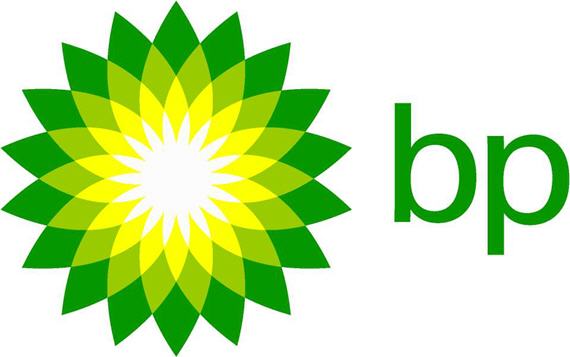 Now that the flood of oil flowing into the Gulf of Mexico from BP's Deepwater Horizon rig has been staunched, some are arguing that the prophesied environmental catastrophe was greatly overblown.   Michael Grunwald for Time:
The Deepwater explosion was an awful tragedy for the 11 workers who died on the rig, and it's no leak; it's the biggest oil spill in U.S. history. It's also inflicting serious economic and psychological damage on coastal communities that depend on tourism, fishing and drilling. But so far — while it's important to acknowledge that the long-term potential danger is simply unknowable for an underwater event that took place just three months ago — it does not seem to be inflicting severe environmental damage. "The impacts have been much, much less than everyone feared," says geochemist Jacqueline Michel, a federal contractor who is coordinating shoreline assessments in Louisiana.
Yes, the spill killed birds — but so far, less than 1% of the birds killed by the Exxon Valdez. Yes, we've heard horror stories about oiled dolphins — but, so far, wildlife response teams have collected only three visibly oiled carcasses of any mammals. Yes, the spill prompted harsh restrictions on fishing and shrimping, but so far, the region's fish and shrimp have tested clean, and the restrictions are gradually being lifted. And, yes, scientists have warned that the oil could accelerate the destruction of Louisiana's disintegrating coastal marshes — a real slow-motion ecological calamity — but, so far, shorelines assessment teams have only found about 350 acres of oiled marshes, when Louisiana was already losing about 15,000 acres of wetlands every year.

The disappearance of more than 2,000 square miles of coastal Louisiana over the last century has been a true national tragedy, ravaging a unique wilderness, threatening the bayou way of life and leaving communities like New Orleans extremely vulnerable to hurricanes from the Gulf. And while much of the erosion has been caused by the re-engineering of the Mississippi River — which no longer deposits much sediment at the bottom of its Delta — quite a bit has been caused by the oil and gas industry, which gouged 8,000 miles of canals and pipelines through coastal wetlands. But the spill isn't making that problem much worse. Coastal scientist Paul Kemp, a former Louisiana State University professor who is now a National Audubon Society vice president, compares the impact of the spill on the vanishing marshes to "a sunburn on a cancer patient."

Marine scientist Ivor Van Heerden, another former LSU prof who's working for a spill response contractor, says "there's just no data to suggest this is an environmental disaster. I have no interest in making BP look good — I think they lied about the size of the spill — but we're not seeing catastrophic impacts," says Van Heerden, who, like just about everyone else working in the Gulf these days, is being paid out of BP's spill response funds. "There's a lot of hype, but no evidence to justify it."

The scientists I spoke with cite four basic reasons the initial eco-fears seem overblown. First, the Deepwater Horizon oil, unlike the black glop from the Valdez, is comparatively light and degradable, which is why the slick in the Gulf is dissolving surprisingly rapidly now that the gusher has been capped. Second, the Gulf of Mexico, unlike Prince William Sound, is balmy at more than 85 degrees, which also helps bacteria break down oil. Third, heavy flows of Mississippi River water helped keep the oil away from the coast, where it can do much more damage. Finally, Mother Nature can be incredibly resilient. Van Heerden's assessment team showed me around Casse-tete Island in Timbalier Bay, where new shoots of spartina grasses were sprouting in oiled marshes, and new leaves were growing on the first black mangroves I had ever seen that were actually black. "It comes back fast, doesn't it?" Van Heerden said.
Much more at the link.   It's a fascinating contra-conventional wisdom story, although the bottom line seems to be not so much that the disaster was hyped but that we just don't have the ability to forecast the effects of these incidents with great confidence.   And that nature seems to have enormously strong coping mechanisms.
Let's hope this is right.