Bush Tax Cuts and Clinton Tax Rates
Whenever a Republican mentions the 'Bush tax cuts,' they should also talk about going back to the 'Clinton tax rates.'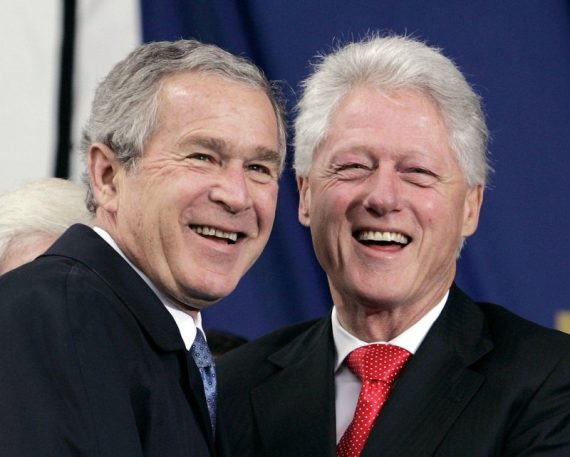 Glenn Reynolds passes along this reader input:
READER MARK WILSON WRITES: "Whenever a Republican mentions the 'Bush tax cuts,' they should also talk about going back to the 'Clinton tax rates.' If we go over the fiscal cliff, make sure people know what they are experiencing are the Clinton tax rates. It' not too early to start thinking about 2016, when another Clinton may be running for office."
Oddly, though, President Obama has been doing precisely the same thing for months and, well, got handily re-elected. While there's a substantial but of post hoc ergo propter hoc going on there, Democrats like to point out that the economy was booming during most of the period when the Clinton tax rates were in effect. After all, it effectively undercuts the Republican argument that raising rates to the pre-cut levels would stifle economic growth.