Canadian Thieves Steal 10 Million Pounds Of Maple Syrup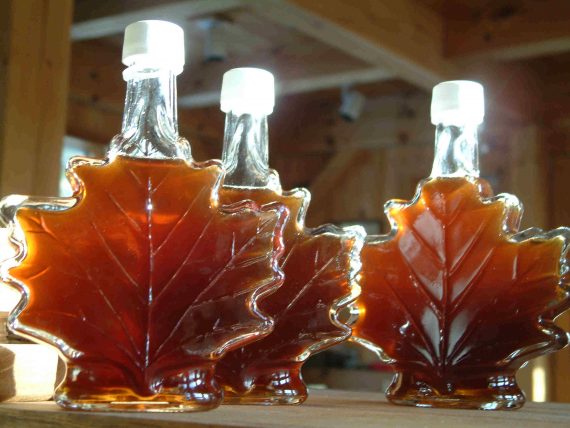 Apparently, in Canada they take their maple syrup very seriously:
TORONTO—Sticky-fingered thieves made off with as much as 30 million Canadian dollars (US$30.4 million) worth of maple syrup from a little-known strategic reserve in rural Quebec—leaving authorities to investigate just how much is missing and where it has gone.

The Federation of Quebec Maple Syrup Producers said late Thursday that during a routine inventory check at a facility that stores some 10 million pounds of syrup, inspectors discovered barrels had been emptied and reported "missing a large quantity of maple syrup."

Quebec produces about 75% of the world's maple syrup. Despite the theft, the federation said there would be no immediate impact on world-wide syrup supply.

The facility holds about a fifth of the province's total quantity of unsold supply, stored each year to protect producers' from the ups and downs of global supply and demand. Late Friday, police and an official from the federation said that not all of the syrup stored at the warehouse—in St-Louis-de-Blandford, about 100 miles northeast of Montreal—was missing. But they couldn't give an accurate estimate of damages.

"We're trying to value how much was missing," said Anne-Marie Granger Godbout, executive director of the federation. "Some barrels are full, some are empty." Quebec police are on the case, said spokesman Sgt. Ronald McInnis. Late Friday, two investigators were still at the facility, collecting evidence, he said.
Personally, I'd start with checking to see if there have also been any recent thefts of large quantities of eggs, milk, and flour.