Cars
Which ones have you owned?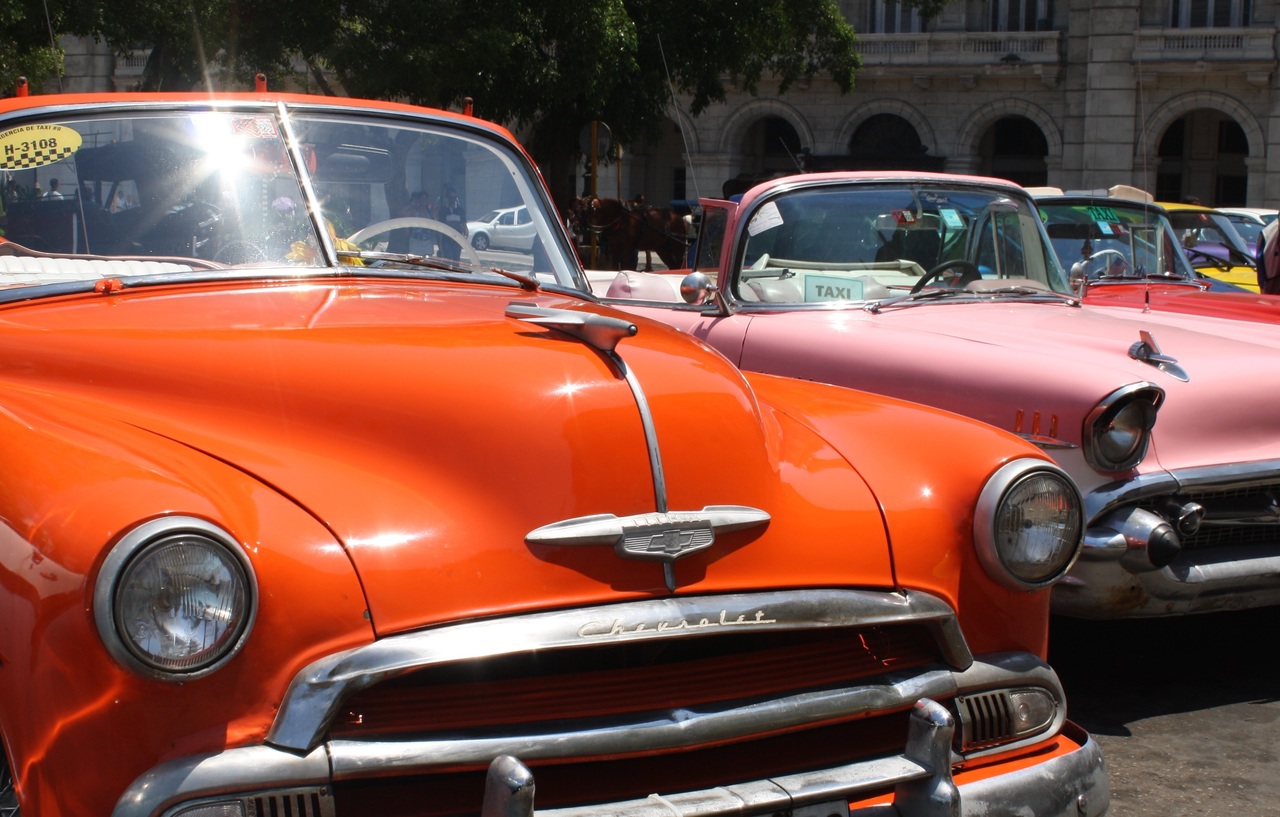 A sidebar conversation in yesterday's Open Forum centered on what cars people drive why. It seems like a good topic for the weekend
I didn't own a car until my junior year in college. We were, with rare and brief exceptions, a one-car family until after I graduated high school, with my dad driving the car to work and my mom taking him in and picking him up if she needed it during the day.
I wound up with a hand-me-down 1979 Toyota Corolla hatchback in white. I had a bit of savings and paid the $500 or so we needed to overhaul the engine during a brief period of unemployment for my father and eventually the car became "mine." I drove it the rest of college and during my training at Fort Sill, Oklahoma and donated it back to the folks when I went off to Germany.
The first car I owned outright was a 1978 Ford Granada in gold that I bought shortly after arrival. It was a German edition that bore no resemblance to the US car by that name. It was more of a forerunner to the Taurus. I bought it used from a soldier in Darmstadt and learned to drive a stick shift on the way back to the kaserne in Babenhausen.
I replaced it after a year or so with a 1987 Mazda B2000 pickup in black. I drove it the rest of my tour, shipped it stateside, and drove it from Fort Dix, New Jersey, where I out processed, back down to Alabama. It lasted me through grad school, by which time I'd added a fiberglass camper shell, and most of my year teaching at Tennessee-Chatanooga before it threw an engine rod on I-20. It took three hours to get a tow truck in those days before I owned a cell phone.
With my one-year gig at UTC about to end and no follow-on job in sight, I went for affordability and wound up with a 1993 Chevrolet Cavalier in blue.
I got rid of it a year or so later when I landed my first tenure-track job at what was then Bainbridge College. I bought my first-ever new car, a 1998 Ford Contour in red.
I drove that car for two years or so, into my tenure at Troy, until it got run off I-59 by a flatbed semi at 75 miles an hour. I somehow survived with mild muscle strain in my back and some bruises from the airbag. The car, alas, did not.
I replaced it with another brand new Ford Contour, this time a Special Vehicle Team model in silver. That lasted me the rest of my time at Troy, my move to the DC area, two jobs here, the start of OTB, and getting married the first time.
I traded it in for a slightly-used 2005 Nissan 350Z roadster in charcoal. It had well under 10,000 miles on it when I got it and is easily the favorite car I've ever owned. I put maybe 40,000 miles on it but traded it in when my first wife died suddenly over Thanksgiving weekend in 2011. A two-seater isn't much use to a single dad with a 3-year-old and an infant.
I drove my late wife's 2010 Toyota Sienna van in black for a while but eventually used the money from the sale of the Z and trading in the gray 2008 Nissan Sentra I'd inherited from my dad and bought a used 2008 BMW 328i convertible in silver. It allowed me to commute to work with the top down and still pick up and drop off the girls, as it had not only a back seat but also a hardtop when I needed one. And I still had the van for longer trips.
That BMW bit the dust in a four-car accident on Route 1 and got replaced by a 2011 model in black. And that one, too, got totaled when a woman on the George Washington Parkway decided that she should turn left across traffic.
You'd think I'd have quit buying BMWs at that point but nobody else is making a comparably priced convertible that's fun to drive so I replaced it with a silver 2013 335is. I have thus far avoided wrecking that one and it sits in my garage.
Last summer, the van needed $5000 or so in repairs and I used that and the impending remarriage as an excuse to trade it in. The kids are old enough now that we don't need the convenience of sliding doors but, since I regularly need to haul 6 passengers and that jumps to 7 when my oldest stepdaughter is home from college, a sedan seemed inadequate. After some research, I wound up with a 2018 Mazda CX-9 in charcoal. I bought it certified with something like 8200 miles on it, saving several thousand dollars and, oddly, getting a better warranty than Mazda offers for brand-new cars. It doesn't have the cargo capacity of some others in its class but it's a hell of a lot more enjoyable to drive.
The only brand-new cars I've bought for myself are the two Ford Contours; the last of those was 20 years ago.
My first wife and I traded in the 2002 Accura MDX she had when we married for a new 2007 Acura RDX. She never really liked it, though, and we traded that in for the van when our oldest was about a year old.
My second and current wife brought a 2016 Mazda 3 into the marriage. Almost immediately, though, we put it on permanent loan to her oldest, who's away at Temple. She didn't need a car on a walking campus in downtown Philly but an internship half an hour away changed that. The wife drove my CX-9 for a few months while we sifted through options. We had settled on getting her a certified CX-5 but she called a last-minute audible at the dealership after she drove the CX-30, which had literally just arrived at the dealership. It was the same price as a year-old CX-5 and she preferred its styling and handling.
So, what's in your driveway?