Cheney Drafted Secret Resignation Letter To Be Used In Health Emergency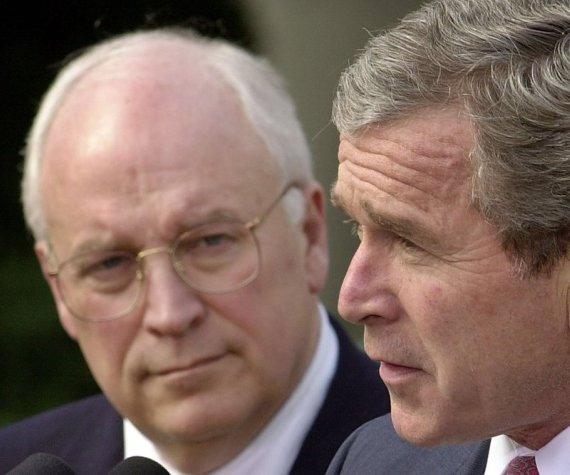 Another revelation from former Vice-President Dick Cheney's new book about his heart troubles reveals that, when he became Vice-President, he drafted a letter resigning the Vice-Presidency in the event that he was physically incapacitated due to another heart attack or some other health condition:
For the entire time Cheney was vice president, he had a secret letter of resignation pending. He wrote this letter because he saw a gap in the U.S. Constitution. If a vice president is alive but incapacitated, there's nothing in the Constitution that allows for that person's removal. Worried that he might find himself in that position, he created the unprecedented letter.

Cheney said he gave the letter to his counsel, David Addington, with instruction that it was to be delivered to President George W. Bush if Cheney were to become incapacitated.
In the case of Presidential incapacity, of course, the 25th Amendment provides two separate mechanisms by which a President can be temporarily, or even permanently if need be, removed from office either by his or her own choice, or via a decision by the President's cabinet. This is was a provision that was largely inspired both by Franklin Rooselvelt's declining health in the final year of his life and by President Eisenhower, who suffered both a heart attack and a mild stroke during his time in office. There is no similar provision for the Vice-President, no doubt because it was considered to be unnecessary at the time. However, given the increasing role that Vice-Presidents have taken on since the Amendment was passed, and the line of succession issues that an incapacitated Vice-President would raise, it would perhaps be prudent for someone to come up with a similar provision for that office. Cheney's solution wasn't perfect, but it was appropriate under the circumstances.