Colorado Man Shoots Malfunctioning Computer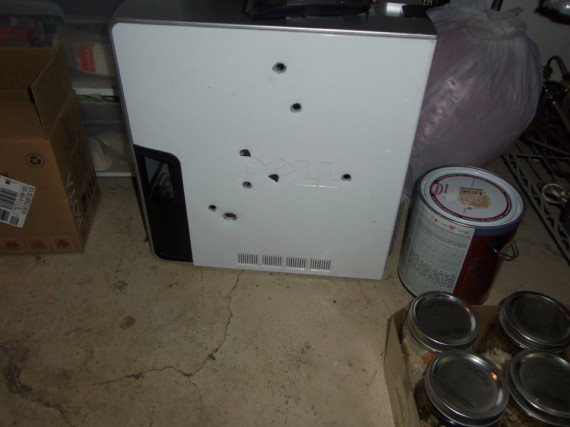 A Colorado Man finally had enough of his malfunctioning Dell:
When ctrl + alt + delete doesn't work, just shoot the darn thing.

That's what one man did on Monday night, according to Colorado Springs police. Lucas Hinch, 37, was cited for discharging a weapon within city limits after he took the fight with his computer outside and got the revenge most of us only dream about.

"He got tired of fighting with his computer for the last several months," Lt. Jeff Strossner said. "He was having technology problems, so he took it out in the back alley and shot it."

Strossner tweeted Hinch "executed" his computer in an alley on the 2200 block of West Colorado Avenue.

The penalty for the citation will be up to a judge, police said, adding that Hinch was good-natured about the citation and hadn't realized he was breaking the law when he went Wild West on that useless piece of technology.
Seems like justifiable homicide to me.
And, of course, it reminds one of this classic scene from Office Space: (Slightly NSFW)