Cool Free Event: Disclosing Government Content Moderation Requests
A free panel on how transparent social media platforms should be about government requests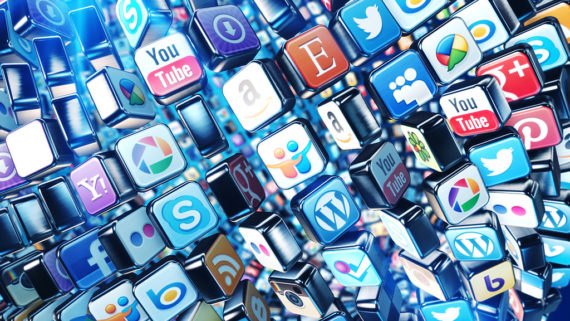 Out of all of the regular posters, I think it's safe to assume that I'm probably the most progressive (though KingDaddy might beg to differ). That said, I am a big fan–both personally and professionally–of a lot of the work that the R-Street Insitute does. For those of you unfamiliar with it, R-Street is a center-right public policy think tank that works on a variety of free markets and limited, effective government issues.
Ok, so before I go any further, let's acknowledge that for some readers "free markets and limited, effective government" are forever associated with Burning Man fan Grover Norquest's infamous statement "I don't want to abolish government. I simply want to reduce it to the size where I can drag it into the bathroom and drown it in the bathtub." In my experience–which includes, in full disclosure, organizationally working with them to help facilitate the passage of automatic record clearance laws in various states–this isn't R Street's position on most issues. While wanting to reduce the role of government in certain issues (for example onerous professional licensing requirements) they also see the necessity of government as well. This gets us to the subject of this post.
I just learned that next week they are holding a free, remote panel on a super juicy topic: How should social media companies disclose government content moderation?
Here's the panel overview:
Governments across the world request that platforms provide them with user information, preserve user content and remove user content hundreds of thousands of times every year. These requests are generally reported in bulk by type of request rather than individually and can include everything from legal orders to notifications of potential platform policy violations (which can be done by anyone) to emails and other unofficial or casual alerts. And these requests range from fully legitimate to extremely questionable. Generally, transparency of government actions is good, and because governments are taking action related to free speech rights, more disclosure of these actions is ideal.

But what would it take? Is it possible at this scale? What are the barriers to disclosure? (For example, it is still prohibited to publish counts of National Security Letters that a company receives.) We will discuss these questions and more during the panel.

https://www.rstreet.org/event/how-should-social-media-companies-disclose-government-content-moderation/
Social media content moderation is a huge and contentious issue right now and has been since at least 2020 and the start of the COVID-19 pandemic (though more accurately the 2016 election). Much of that has been around the topic of Section 230 and more recently the Twitter Files. So this is a really timely topic and one that R-Street is well-positioned to explore. And the panel moderator (not to mention a sometimes Senator from the great state of East Virginia) Shoshana Weissmann has assembled a really juicy panel to go with the Keynote Speaker Senator Cythia Lummis from Wyoming:
Neil Chilson, Senior Research Fellow, Technology and Innovation, Stand Together
Kaitlin Sullivan, Director, Content Policy, Meta
Emma Llansó, Director, Free Expression Project, Center for Democracy and Technology
The event takes place, next week, on January 24th at 3:00 pm Eastern and you can register to attend for the low, low price of free here. It's sure to be a thoughtful and provocative conversation. I hope to see some of you there (or whatever the virtual equivalent of that is).
Just to be clear, neither I, not OTB, are receiving any incentives to promote this event. I'm just really excited about it and think it might appeal to a number of our readers.