Crime in AZ
Arizona has been experiencing a massive increase in violent crime of late, right?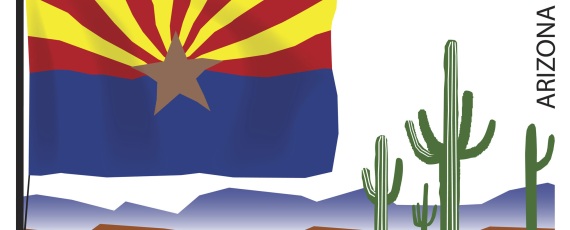 I know that illegal immigration and drug trafficking are real problems that affect the state of Arizona.  However, I keep hearing how crime (especially violent crime) is up in the state and in the context of discussions about illegal immigration.  However, this isn't true.
Via PolitiFact:
We checked the FBI's Uniform Crime Reports as well as data from Arizona's Department of Public Safety and found Hunt is correct that crime is down.

From 2004 to 2008, data from Arizona's DPS shows a 23 percent drop in the overall crime rate, while the FBI's statistics on Arizona show a 19 percent drop. Although the FBI has not released all of the data on 2009, Arizona's statistics show the crime rate in 2009 dropped an additional 12 percent.

"Crime has been going down, overall, in Arizona," said Tony LaRose, an associate professor of criminology at the University of Tampa, but he noted it has been a national trend for the past almost three decades."
The trend holds even if you only measure violent crime, which James Alan Fox, a professor of criminology at Northeastern University, said is the type of crime people think of when discussing crime and illegal immigrants. The violent crime rate fell 11 percent from 2004 to 2008 in Arizona.
Such facts underscore why Governor Brewer's comments at the GOP gubernatorial debate were so absurd (see here) .   A proper accounting of crime as a variable is also, in part, what I am talking when I say thing like "It would be nice if we could get a more realistic discussion on this topic."
Some more on this topic:
And, just for kicks, of major cities two of the top five in lowest crime rates in 2009 were border towns (San Diego and El Paso)—both in terms of violent crime and property crimes:
As I keep saying, proper policy prescriptions require proper policy problem diagnoses.  Trying to cast illegal immigrants as part of wave of criminals "terrorizing" Arizonans (Brewer's words–see link above) is a good example of not properly diagnosing the problem