Democrats Losing = Racism?
Is the public anger at Obama really just papered over racism?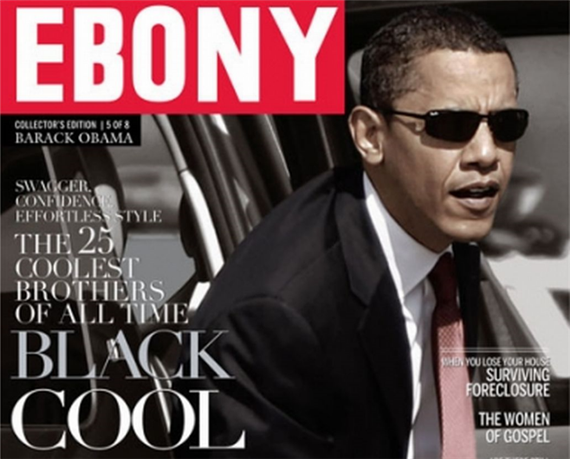 Bernard Finel is understandably frustrated that his party looks to get drubbed at the polls today.  But this is over the top:
The idea of his administration as an extreme leftist one is laughable.  It has nothing to do with substance, and everything to do with the fact that Obama appears "alien" to some.  The vowels in his name and the color of his skin have more to do with how angry people are, even if they don't realize it.
Look, there's no doubt some anti-Obama sentiment is based on racism and its cousins, xenophobia and Islamophobia.  All the "Barack HUSSEIN Obama" and "He's a secret Muslim born in Kenya" business is tied into those themes.
But the fact of the matter is that this is the same man who cruised to victory two years ago, winning states and districts that hadn't voted for a Democrat in years, if not decades.  Aside from his hair turning noticeably whiter, he looks no less "alien" now than then.   The words "President Obama," once exotic, now roll easily off the tongue.
This seem alien-looking person of color with name of vowel was at 65.5% approval as recently as February 2009. And, while his current 45.7% approval is slightly less than his 49.3% disapproval, it happens to not only still be 20 points higher than the WASP George W. Bush, who has exactly the right number of vowels in his name.
So, no, I don't think race, large ears, or vowel placement is the deciding issue here.   Rather, as James Carville famously put it some 18 years ago, "It's the economy, stupid."  (See this morning's post "Obama Backlash in Context" for a more nuanced analysis.)
Bernard continues, "Because outright racism is not acceptable, rationalizations are playing a powerful role, which is why about 95% of the bitching about Obama is based on fantasy."
Obama cut taxes, including in the stimulus bill.
He did, although very modestly.  And he wants to extend most of the Bush tax cuts, too.   But he's spent a lot of time engaging in the rhetoric of class warfare — raising taxes on the rich on the basis they don't deserve to keep their money rather than that it's where the money is — and the Republicans have done a good job of attacking that message.
There was no "government takeover" of health care.
No, but government is going to play a much larger role in health care than it did before ObamaCare.  And he's paved the way for a lot of companies to drop health coverage and put people into the government-created pool.
There isn't a dime's worth of difference between Obama and Bush on defense policy. Hell, Obama kept Bush's Secretary of Defense!
Which is why it hasn't been much of a campaign issue this time around.
Sotomayor and Kagan are absolutely mainstream picks for justices.  Heck, Kagan is as bland as Roberts pretends to be.
Well, it remains to be seen what kind of judges they'll turn out to be.  But, yes, they're mainstream Democrats.  But Roberts and Alito were mainstream Republicans and got pilloried.  That's how the game is played these days.
But, again, the economy, the bailouts, and the government mandate on healthcare are the biggest policy issues this cycle — with the economy far, far, far and away the biggest.
UPDATE: Commenter PD Shaw points out that I've missed the most obvious retort:  "The polls show that Democrats lost support from independents. If Bernard wants to argue that independents are conspiratorial racists, that's a pretty broad bush to tar with."
That's exactly right.  The fact that staunch Republicans campaigning against the Obama agenda are exaggerating the degree to which it's "extreme" really isn't the issue. They were against Obama to begin with.  The reason the Democrats are likely to lose the House today is that they've lost Independents, not that Republicans are angry.