Dollar Decline
What's the historic trend on dollar weakness?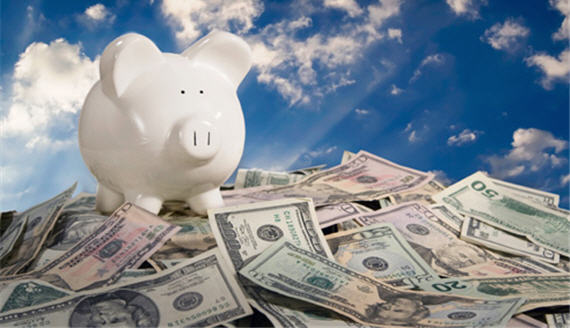 I have noticed chatter of late, including in various comment thread here at OTB, about the decline of the dollar, including charges that the current administration's policies are the problem.  While it may well be that there are policies of this nature currently in play, it struck me as as read some of the aforementioned chatter that the decline of the dollar is hardly new.
Indeed, Barry Ritholtz has a chart that well illustrates this fact:
I do not have the technical expertise to analyze the reasons behind the trend.  However, I can read charts well enough (and have enough of a sense of history) to recognize that whatever the situation is with the dollar, it is not a new phenomenon.
I will further note that there are those who favor a weaker dollar, as it makes our exports cheaper.*  Dollar devaluation also means foreign-held US government debt is cheaper to repay.
Regardless of any of the issue of goodness/badness or the ever popular blame game, I will say this:  the above chart should be taken into account when any claims are made about the state of the dollar.  Consider it part of ongoing crusade to assert that facts and stuff are nice when arguments are being made.
—-
*Yes, that originally said "imports" (a simple typo and nothing more).