Eggnog Gestapo?
Why the bureaucratic tyrants at the FDA regulate your yuletide drinks.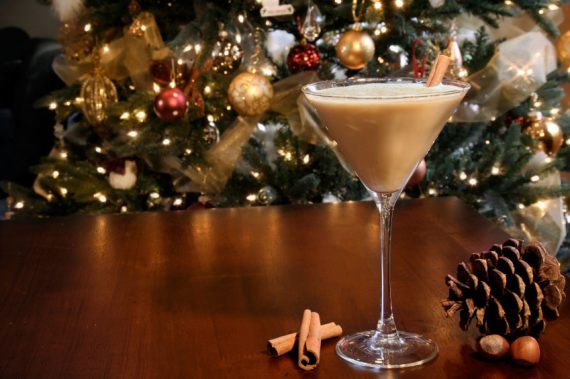 NRO's Kevin Williamson wants to "burn my passport and move into a fortified rural compound" over news that the FDA dictates that egg nog have at least 6 percent milk fat.
Somewhere in the vast array of federal rules and regulations — the 10,000 Commandments — is one specifying the minimum of milk fat that eggnog shall contain. Did the men who fought at Lexington and Concord do so in order to set up a new regime that would manage their lives on this level? King George III would never have dreamed of such imperious behavior. Is there nothing too trivial for the federal government to micromanage?

I do not think for a second that Sam Barbieri, purveyor of the Sam's Serious Eggnog that has enriched more than one National Review holiday party, would poison us all if not for the nog police, and I do not think that American children, much less American adults, require a federal intermediary to monitor milk-fat levels. I do not see how this sort of thing can possibly be defended, or why Americans put up with it.
Certainly, a lot of this sort of thing is silliness. Congress gave the FDA a broad mandate to regulate food safety and set standards and, being a bureaucracy, they've naturally created rules down to the nth degree.
Would America's dairies and supermarkets sell us poisoned egg nog if left to their own devices? Probably not. There are, after all, some pretty powerful incentives not to do that. (Although, frankly, they do skirt the edge of food safety regulations on occasion to maximize profits.) But they might well produce egg nog that's not recognizable as egg nog if they thought consumers would put up with it.
For that matter, they might well push down the milk fat content, not only as a cost cutting measure (repurposing it for other products) but as a means of marketing to health conscious consumers. After all, traditional egg nog is full of fat, calories, and carbohydrates. Indeed, the Lucerne Holiday Eggnog in my refrigerator has a whopping 180 calories, 21 grams of carbohydrates, and 9 grams of fat per serving!  They also sell a light variety that's 120 calories, 21 carbs, and 2 grams of fat; the downside is that it's horrible.
In this case, then, the rationale for micro-regulating these things is much the same as it is for a lot of products: On the one hand, it gives consumers confidence that the product labeled "egg nog" in their stores will bear some reasonable facsimile to real egg nog, containing a certain percentage of egg and milkfat. On the other, it protects dairies from having their egg nog compete against a product called "egg nog" but that's really an artificially flavored skim milk. Presumably, as has generally been the case with this sort of thing, if there's actually a strong market for the latter, it'd be available under some other name, say, "Holiday Nog Drink."
So long as the FDA doesn't get into the business of telling me which spirit to add to my nog and in what quantity, I'm willing to let this one slide.