Forum Shopping and Legal Mischief
It's time to ban a growing and dangerous practice.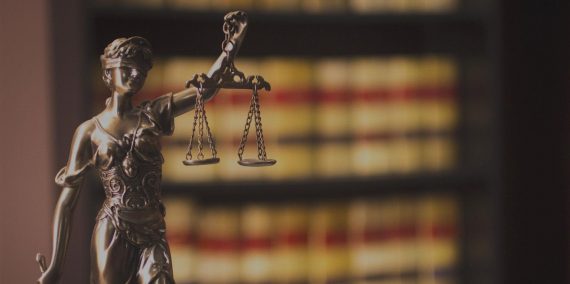 There's quite a bit of consternation over an activist judge ruling a long-approved abortion pill illegal. It's already on hold and unlikely to take effect. The fact that he heard the case at all, however, shows a major flaw in our system.
NYT ("Judge Invalidates F.D.A. Approval of the Abortion Pill Mifepristone"):
A federal judge in Texas issued a preliminary ruling invalidating the Food and Drug Administration's 23-year-old approval of the abortion pill mifepristone, an unprecedented order that — if it stands through court challenges — could make it harder for patients to get abortions in states where abortion is legal, not just in those trying to restrict it.

The drug will continue to be available at least in the short-term since the judge, Matthew J. Kacsmaryk, stayed his own order for seven days to give the F.D.A. time to ask an appeals court to intervene.

Less than an hour after Judge Kacsmaryk's ruling, a judge in Washington state issued a ruling in another case, which contradicted the Texas decision, ordering the F.D.A. to make no changes to the availability of mifepristone in the 18 states that filed that lawsuit.

The conflicting orders by two federal judges, both preliminary injunctions issued before the full cases have been heard, appear to create a legal standoff likely to escalate to the Supreme Court.
Slate's Mark Joseph Stern goes a bit over the top with "The Lawless Ruling Against the Abortion Pill Has Already Prompted a Constitutional Crisis."
On Friday evening, U.S. District Judge Matthew Kacsmaryk of Texas issued an unprecedented decision withdrawing the FDA's approval of mifepristone, the first drug used in medication abortion, 23 years after it was first approved. His order, which applies nationwide, marks the first time in history that a court has claimed the authority to single-handedly pull a drug from the market, a power that courts do not, in fact, have. Kacsmaryk's ruling is indefensible from top to bottom and will go down in history as one of the judiciary's most shocking and lawless moments. It goes even further than expected, raising the possibility that he will impose "fetal personhood," which holds that every state must ban abortion because it murders a human. Within an hour of its release, the decision also spurred the start of a constitutional crisis: A federal judge in Washington swiftly issued a dueling injunction compelling the FDA to continue allowing mifepristone in 17 states and District of Columbia, which brought a separate suit in Washington.
Alas, we get nutty judicial decisions all the time and they tend to be quickly reversed. Stern goes on to clearly articulate half a dozen reasons why the decision is outrageous, which I commend to those interested.*
To me, though, the more important point is that a lone judge in Texas simply shouldn't have the power to make national-level policy. Former Idaho attorney general and Idaho Supreme Court justice Jim Jones had a good op-ed in The Hill on the subject ("Ideology-driven federal judges should not be allowed to rule the entire nation") last month in anticipation of this very case.
He makes two points. First, about how forum shopping works:
The plaintiffs in the case specifically selected Judge Kacsmaryk in what has become commonplace forum shopping by conservative litigants. That is, you pick a judge you strongly suspect will rule in your favor rather than one who might be dedicated to the rule of law. It happens quite often in Texas, where some federal court districts have only one federal judge. Most other states have multi-judge districts where the presiding judge is randomly assigned.

Texas Attorney General Ken Paxton, infamous for his preposterous lawsuit seeking to overturn the 2020 election, has perfected the art of forum shopping for friendly judges under the Texas system. In 26 suits against the Biden administration in the last two years, Paxton filed seven in Kacsmaryk's one-judge district and another seven in the one-judge district of another conservative judge.

This is a gross abuse of the justice system that should be halted by Congress. Forum shopping has most effectively and more recently been used by Republicans but was also used by Democrats in the Trump years. It should be fixed by legislation requiring that cases where national injunctive relief is sought be handled by the federal courts in Washington, D.C., which routinely decide such cases.
While I was aware that forum shopping existed, I hadn't realized just how easy it is. But, yes, if there's just one judge in a district, it's pretty easy. And Jones' solution, having all cases challenging federal laws and regulations in the DC jurisdiction, is one that I've touted for years. Not only do they have the expertise but the DC Circuit and the Supreme Court are the next steps in the legal fight.
The obvious pushback is that the DC district is among the more liberal in the nation, putting conservative plaintiffs at a disadvantage. Given that the Supreme Court, the ultimate backstop, is decidedly conservative at this point, that's not that big of a concern, especially weighed against the obvious mischief of forum shopping.
Jones' second point is about the scope of the judicial power, regardless of the forum:
Congress should also delineate when a nationwide injunction may be issued and what requirements must be shown to obtain one. The use of such injunctions has gotten out of hand, and it is not clear what legal authority exists to support them. They were virtually unheard of until the 21st century. During the George W. Bush presidency, 12 such injunctions were issued. There were 19 during the Obama presidency and at least 55 under Trump. They have frequently been used against President Biden for things like masking on planes, immigration enforcement, vaccine mandates, student loan forgiveness, stimulus payments to farmers of color, climate change rules and a host of other issues. Both parties have decried them as being without statutory authority, usually depending on which party then holds the presidency.
In principle, I agree with him that the power should be limited. On the other hand, the reason there were so many suits during Trump's four years is his administration's flagrant disregard of the Administrative Procedures Act. And, while Biden's management has been much more competent, there has been a marked increase in resort to governance by executive fiat this century, mostly to get around the fact that Congress tends to be unable to act.
Which, it turns out, is my second objection to Jones' suggestion: regardless of whether it's a good policy idea, it's almost certain Congress won't enact it. Too many Members will look at it in terms of partisan impact rather than the rule of law.
The technicalities are interesting as well:
There are technically two varieties of what are generally lumped together as nationwide injunctions. The plaintiffs in the mifepristone case claim FDA's approval of the drug was faulty. They seek a "vacatur," which would invalidate the drug's approval and take it off the market. A typical injunction grants affirmative relief, but the basic effect of either is the same. Some observers believe a vacatur finds legal support in the Administrative Procedure Act passed by Congress in 1946, but the Act says nothing about nationwide injunctive relief.

The Congressional Research Service issued a report in 2021, noting that "no federal statute explicitly authorizes the courts to issue such injunctions, nor does any statute expressly limit their ability to do so, and the Supreme Court has not expressly ruled on the legality of nationwide injunctions."

Elizabeth Prelogar, the U.S. solicitor general, raised the shaky legal foundation of the vacatur in an immigration case she argued before the Supreme Court last December. That drew a heated response from Chief Justice Roberts and Justice Kavanaugh, but she was right on the mark. These abusive measures need to be reined in by Congress if not by the Court.

Erwin Chemerinsky, dean of the UC Berkeley Law School, contends that they are a bipartisan problem and that their wanton use should be abolished. However, we need not go that far. There are likely a few cases where nationwide injunctions would be appropriate, but their present widespread use is unwise and destructive to our legal system.

The Republican-controlled House Judiciary Committee approved legislation in 2018 to do away with most nationwide injunctions. The bill did not get further action but does show that there is bipartisan concern about the abusive practice. The time has come for Congress to act by: (1) significantly limiting the cases where a nationwide injunction can be issued; (2) spelling out the requirements for obtaining the relief; (3) specifying that litigation seeking the relief must be filed in the federal district court in Washington; and (4) requiring approval by the D.C. appellate court before a nationwide injunction could take effect.

Allowing ideology-driven federal judges to exercise authoritarian control over the entire country is a gross distortion of our system of justice. Congressional action is essential to stop the practice.
I haven't thought enough about the broader issue of nationwide injunctions to have a strong opinion. I'm more skeptical of their use against acts of Congress than I am regarding executive orders, given that the former has a stronger Constitutional basis and firmer political standing in a democracy. Still, if there's a valid basis for ruling that a policy violates the Constitution, injunctive relief has to be possible. But it rather obviously shouldn't be based on filing the suit with the right crackpot judge.**
UPDATE: The original post incorrectly referred to mifepristone as a "morning after pill," confusing it with Mifeprex.
_____________
*One of the charges leveled against Kacsmaryk by Stern and others is that he was an anti-abortion activist before being appointed to the bench and should therefore have recused himself. While that strikes me as reasonable as a matter of principle, I would note that we don't apply that reasoning to former civil rights lawyers like Thurgood Marshall or Ruth Bader Ginsburg.
**In an ideal world, of course, there would be none. Alas, we do not live in that world.