Cocaine and Geopolitics
Some info from the World Drug Report
Here is some information cocaine usage globally, as well as information on smuggling routes to go along with my post from this morning.
Here is map that shows usage globally from the 2012 World Drug Report: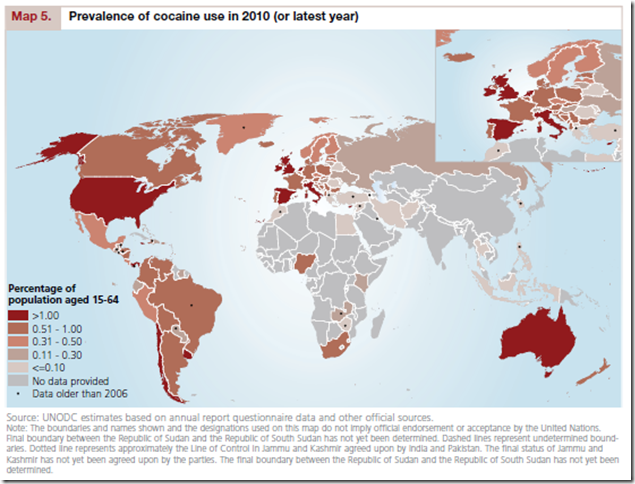 And here are some maps showing the flow of cocaine from the 2011 World Drug Report: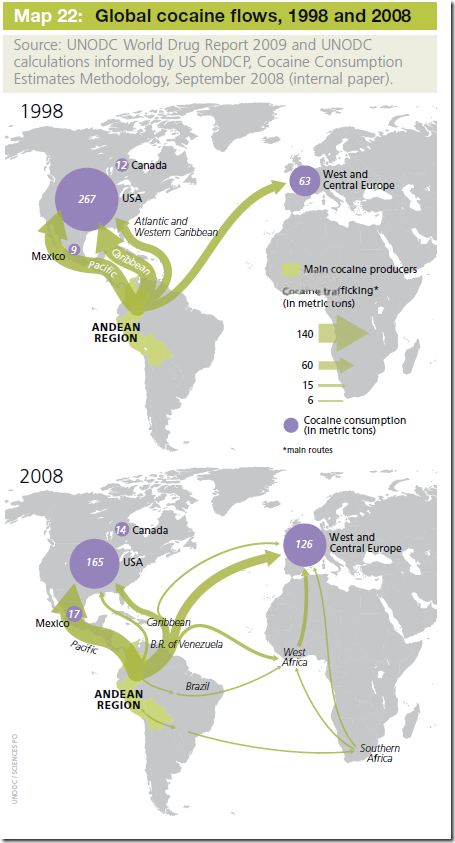 From the same source, here is the 2009 flow: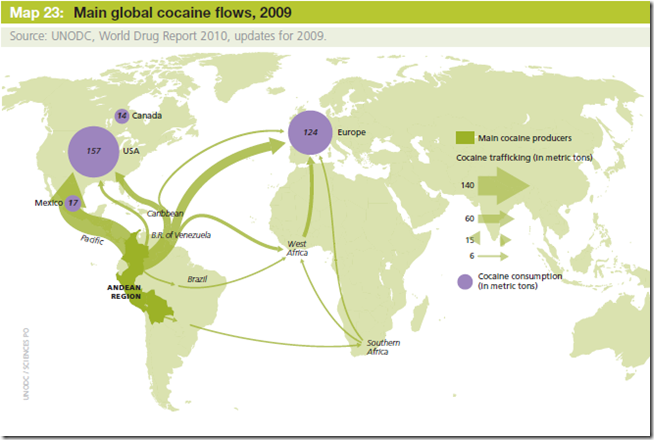 Mexico's involvement in the cocaine trade, a major component of drug war profits, is pure geopolitics:  the country is between the source and the market (although it is a source, albeit not the only sources, of heroin, marijuana, and manufactured substances such as crystal meth and ecstasy).
It is worth pointing out that the flow of cocaine in the 1980s was mostly through the Caribbean into Florida.  While those routes persist, crack downs on that route led to a shift to the Central America/Mexican route (and to the development of the current Mexican cartels.