Gmail Follows Facebook in Screwing Up its Product
With its most recent "upgrade," Gmail has become much less useful to its best customers.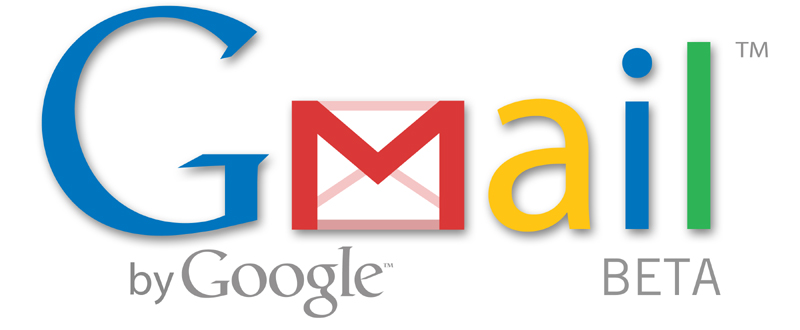 I stumbled the other day, probably via Twitter, on a post by someone named Taige called "Why Gmail 2013 Sucks." It encapsulated some thoughts I'd had myself and pointed out some issues I hadn't really noticed. In the days since, my experience with Gmail has only reinforced the post.
Granted, like Taige, I'm a very unusual user of Gmail. My day job and side gig (this here blog) revolve around online communications. So, I probably sent 50 emails and at least skim 200 more in a given day. And I probably do more formatting, editing, and other unusual tasks than most in my emailing. But, until the recent changes–which, like Taige, I'd been avoiding until it was finally thrust upon me–it was really easy for me to do what I needed in Gmail. Which, like Taige, I've been using since 2004. Indeed, while I own several domains and have many other email addresses, at least theoretically, I have funneled everything through Gmail.
1. I can't easily delete my signatures. You know when you're messaging back and forth with people, you sometimes strip out your email signatures to reduce clutter and make it more readable and less formal? Now you have to click on three tiny dots and then do it. And sometimes I forget because it's hidden from view. This is crappy. It's not user friendly.
Because I have a day job, whose work I do almost exclusively through my Gmail account rather than the company account (for a variety of reasons) and also run this blog using my Gmail account, I have two signature blocks which auto-populate every post and reply. Probably 80 percent of the time, I delete both signature blocks (except for the "James") and 100 percent of the time, I delete (or, at least, intend to delete) one of the two. But it's much easier to delete signature blocks that I don't want than to insert them when I want them. Especially since both have a graphic associated with them. Until the recent change, it was super easy to do this, at least on the web (it's harder on the iPhone app). Now, it's a giant pain.
2. I can't easily change my email subject. Sometimes you're replying or forwarding an email and you need to modify the subject. For example, you want to modify an email to send to someone else. It takes 3 clicks!! You first click on type of response. Edit subject. And then click into the subject. This is stupid.
Figuring out how to do this is incredibly non-intuitive. And I often change subject lines. (Most people don't, even when the conversation has wildly veered from the original topic, much to my annoyance.)  This is especially important when forwarding or otherwise adding someone new to the conversation: you need a subject to draw their attention to the thread, rather than dismissing it as something they can ignore.
3. Ok, so what if you want to insert a link or something. You have to hover over the + and then can click. That's 2 steps instead of one. If I wanted something so minimalist I would use gmail on my iPhone. It's not even saving space! You still have the bar there. If you really didn't want those buttons visible you can make them appear on hover over the whitespace of the bar instead.
Now, I almost never need to insert links. But I frequently need to use the formatting toolbar to blockquote, boldface, italicize, or whatever.
5. You can't easily get access to people's emails. You can't easily change your sending email address. You can't easily add cc or bcc. You can't easily add bullets and change fonts. You can't easily do anything other than reply. Everything is hidden. Even after you discover where everything is concealed, it still takes twice as long to do than before. While I'm not saying have as many buttons and ribbons as Microsoft Word, these are basic functions I use everyday. And it's entirely not convenient.
I never need to change my email address. But even Reply All is hard now. And, while I almost never need to change my sending email address, I very frequently need to do basic formatting: bullets, fonts, boldface, italics, blockquote, etc. And never had any issue until the "upgrade."
You want to make something easy to use. But this feels like I've went from an automatic car to a standard. Why do I have to do all this work? Is it saving me gas? Is it more fun? Personally, no this does not make email more fun for me nor does it appear to be saving me gas.

In conclusion.

You're making something more basic and harder to use in favor of minimal design. This isn't search. You can't reduce a full-email platform down to a message box. If I wanted that, I'd use Facebook which supports email now.

There is a tradeoff in HCI that is between ease and efficiency. It seems Gmail is less easy to use AND less efficient. The only improvement seems to be design.
I fully agree with this. Maybe I'm a "power user" of Gmail and this is a better product for 99 percent of the customer base. But they were already customers and this is a huge decrease in convenience for a lot of people.
And, no, this isn't a case of "If you're not paying for it, you're the product, not the customer." I've been paying Google for Gmail and associated products—and happily so—for years because I need more storage space than most users. And, frankly, the inertia of eight-plus years using their email almost exclusively (I haven't used my @outsidethebeltway.com mail in at least five years) means they're unlikely to drive me away. But I don't understand what they think they've accomplished with hiding fairly basic functions.