Grades, Resumes, Interviews Don't Predict Job Success
The traditional tools used by hiring managers to find employees don't work.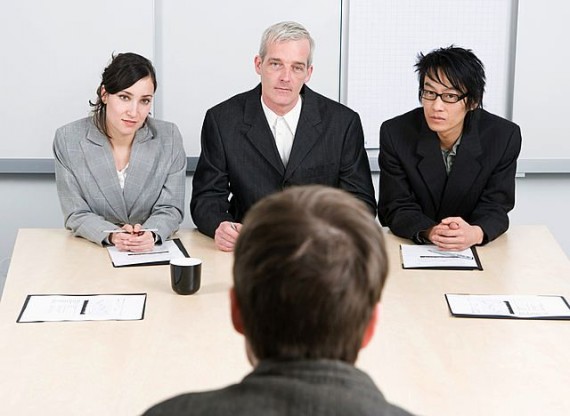 The traditional tools used by hiring managers to find employees don't work.
Business Insider ("Google HR Boss Explains Why GPA And Most Interviews Are Useless"):
In an interview with The New York Times' Adam Bryant, Google's Senior Vice President of People Operations Laszlo Bock explains that some of the biggest stalwarts of the hiring and recruiting world, the interview, GPA, and test scores, aren't nearly as important as people think.

Google doesn't even ask for GPA or test scores from candidates anymore, unless someone's a year or two out of school, because they don't correlate at all with success at the company. Even for new grads, the correlation is slight, the company has found.

[…]

As for interviews, many managers, recruiters, and HR staffers think they have a special ability to sniff out talent. They're wrong.

"Years ago, we did a study to determine whether anyone at Google is particularly good at hiring," Bock says. "We looked at tens of thousands of interviews, and everyone who had done the interviews and what they scored the candidate, and how that person ultimately performed in their job. We found zero relationship."

Google also used to be famous for posing impossibly difficult and punishing brain teasers during interviews. Things like "If the probability of observing a car in 30 minutes on a highway is 0.95, what is the probability of observing a car in 10 minutes (assuming constant default probability)?"

Turns out those questions are"a complete waste of time," according to Bock. "They don't predict anything. They serve primarily to make the interviewer feel smart."
Grades tell you how well people performed in school. Interviews tell you how likable someone is under artificial circumstances. Tricky questions judge the ability to think quickly under pressure. They're all somewhat useful data points. But day in, day out performance in a work environment is simply different.
So, what does work?
[S]tructured behavioral interviews, where you have a consistent rubric for how you assess people, rather than having each interviewer just make stuff up.

Behavioral interviewing also works — where you're not giving someone a hypothetical, but you're starting with a question like, "Give me an example of a time when you solved an analytically difficult problem." The interesting thing about the behavioral interview is that when you ask somebody to speak to their own experience, and you drill into that, you get two kinds of information. One is you get to see how they actually interacted in a real-world situation, and the valuable "meta" information you get about the candidate is a sense of what they consider to be difficult.
This makes some sense, although it still strikes me as a test of BSing through and interview rather than real-life skills.
I doubt we'll see any real change in hiring practices resulting from these studies, though. "We've always done it this way" is a pretty powerful bit of inertia to overcome, especially if the company is successful.