Harris' VP Chances Redux Redux
An ambitious veepable. What a concept!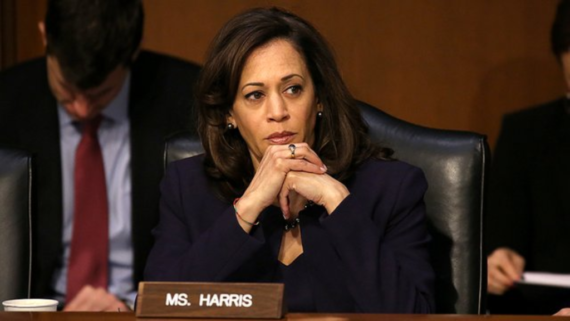 To add to previous discussions over the last couple of days about a potential veep pick by Joe Biden of Kamala Harris comes this piece from CNBC: Some Biden allies wage a shadow campaign to stop Kamala Harris from becoming vice president which includes this rather silly paragraph:
Some remain bitter about her attacks on Biden during primary debates last year, saying they bring into question her loyalty to the former vice president. Others argue that she's too ambitious and that she will be solely focused on becoming president herself. Many of these Biden associates have been pushing alternatives to Harris, such as Rep. Val Demings, D-Fla., Rep. Karen Bass, D-Calif., former U.S. ambassador Susan Rice, and Sen. Tammy Duckworth, D-Ill. 
Two observations.
First, the notion that something she did while in competition with Biden for the nomination would be a loyalty test makes no logical sense. I am pretty sure Tom Brady tried to beat the Tampa Bay Buccaneers the last time he played against them. No one is now going to question his loyalty to the team now that he is, you know, part of the team.
Second, is it not axiomatic that anyone who wants to be Vice President also wants to be president? And would it be doubly so for any likely running mate for Joe Biden given his age? For that matter, people do remember that Harris just recently ran for the nomination, right?
I know this is all just factional competition as different groups try to play out their preferences in the press, but some of the reporting is plain silly.
One suspects that she must be the favorite given these attempts to get in shots via the press.