Headlines as News Content
News headlines are increasingly divorced from the article content, with serious connotations for a nation of skimmers.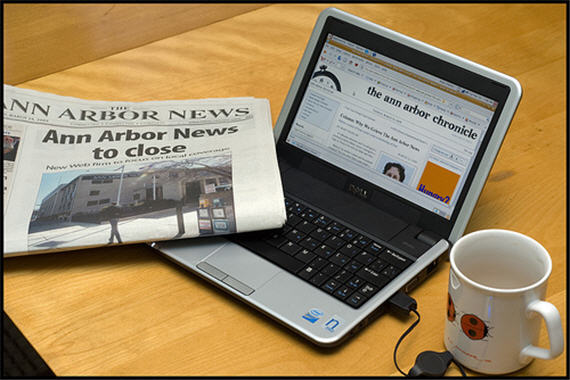 Jeff Nolan notes that news headlines, including at prestige venues like the NYT, are increasingly divorced from the article content.  He concludes that this has serious consequences:
Back in the day, when newspapers came exclusively with dirty fingers, such issues were less critical because newspapers delivered the news content with the headline as a unit.

Today the headline stands independent of the full content article, and thanks to search engines and news aggregators we get a lot of our news in headline format only… we're a generation of skimmers not readers and in this context the example I laid out above is far more serious because taken independently the headline actually contradicts much of what was written in the article and therefore delivers a completely different message than what the author intended.
In an ideal world, a headline would be a pithy summary of the point of the article.  Instead, it's either a provocative thesis that's actually debunked in the article, a provocative thesis totally unsupported by the facts presented in the article, or otherwise misleading.
Is it a bad thing for readers?  Probably.
I myself write headlines to catch the eye of those skimming their blogs via feed readers, those looking for content in search engines, and to get clickthroughs from Twitter, Facebook and other social media sites where my feed headlines are syndicated.   And, judging from experimenting at sites like Reddit and Fark, headlines are even more critical there.  So I don't see this trend going away.
One advantage the recent site redesign has it that it displays a short abstract of the article, which gives the author the ability to state his thesis succinctly.  That allows the best of both worlds:   the ability to be clever with headlines while immediately signaling to the reader where the post is going.