Helium Reserves, Cutting Spending, and Prudence
The privitization of Federal helium reserves is a textbook example of the damage to the nation that can be caused by imprudent budget cutting.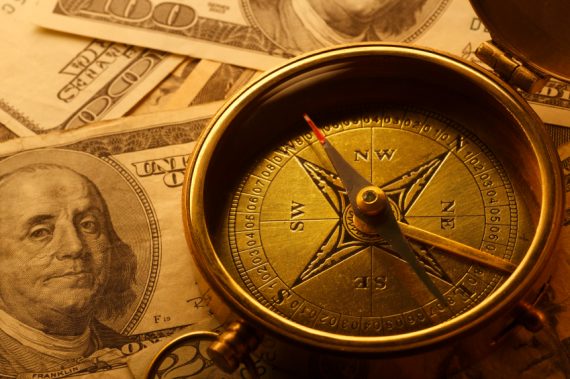 In the comments of James' excellent post on the imprudence of arbitrarily cutting Federal workers, a discussion arose about "wasteful" Federal spending. In that discussion, James said:
It never ceases to amaze me how hard it is to muster the political backbone to make obvious cuts. Aren't we still subsiding helium for dirigibles?
This caught my attention because it's a subject near and dear to my heart: the absolutely, positively stupid, shortsighted, and ignorant manner in which Congress decided to privatize the Federal Helium Reserves. In the name, of course, of cutting costs.
A little background is in order.
It's true that yes, the Federal Helium Reserves were established in 1925 to preserve helium for dirigibles. But since that time, helium as become an absolutely essential component to a large number of technologies. Particularly, MRIs and superconductors. And it also plays a role in several different medical treatments.
And here's the thing about helium. For many industrial applications, there is no substitute for helium. For MRI's, there's no substitute for helium. None. When supplies run low, operations have to cease. Period. End of story.
Here's another thing about helium: what we have on Earth is all we got. Once it's gone, it's gone. So that helium you suck into your lungs to make your voice high pitched? Once it's out of your mouth, it's gone. It can't be used again.
Here's the third thing: there is, as of yet, no way to produce more helium. Right now in the circles studying the matter, the cheapest way to get more helium once it's gone from Earth is to go to the Moon and mine it.
Let me repeat that: once the Earth's helium is depleted, the cheapest way to get more helium is to get it from the Moon.
Now, let's return to the Helium Reserves. In 1996, Congress passed the Helium Privatization Act, which directed the Secretary of the Interior to sell off the entire Helium Reserve by 2015. Of course, this was at a time when there were more uses for Helium than ever. But here's the problem: the price that the helium is being sold at in order to deplete the reserves by 2015 is incredibly below market. It's practically a liquidation sale. But the low prices are necessary in order to meet the Congressional directive to eliminate the helium reserve.
What's more, not only is helium being sold below market, but getting rid of the helium reserves is creating a temporary glut in supply. As a consequence, helium is too cheap. Far, far, too cheap. So there's no incentive to recycle it (possible in industrial applications). Right now, once it's used, it's gone.
As a result, it's estimated that the world could actually run out of helium in as little as 30 years. It's because of this that the National Research Council recommended that helium reserve prices be set to market, rather than an arbitrary price, and that some reserves are kept in place. If they're not, the NRC estimates that the United States could become a net importer of helium, a dwindling resource, within a decade.
Let me remind everyone again: once the helium is gone, the cheapest way to get more is to get it from the Moon.
This is a textbook example of imprudent, stupid, short-sighted budget cutting. The Helium Reserves were barely a blip on the Federal budget, but because of a mania for cutting the budget, we may soon run out of a critical, non-renewable resource.
You know, you can cut costs in the short-term in your household budget by not getting oil changes anymore. But in the long-term, you'll spend a lot more money. This is an absolutely vital concept to keep in mind over the next couple of years as Congress goes through a cost-cutting spree. It's not enough to just look at the numbers on the accounting ledger. It's vital that we also consider the costs of what will happen in the long-term if a particular budget item is cut.