How Much Did SCOTUS Limit The Commerce Clause?
So, we're safe from that broccoli mandate, right?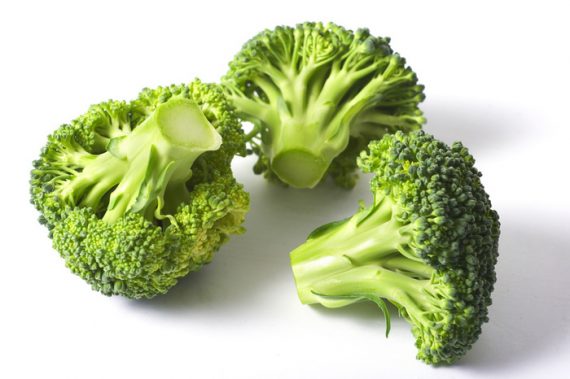 Doug Mataconis yesterday analyzed at some length the new limits on the Commerce Power embedded in yesterday's ruling on ObamaCare. While the majority upheld the individual mandate as a tax, the ruled that Congress did not have the authority to force people to buy private products under the Commerce Clause. Because, you know, broccoli.
Laurence Tribe, who disagrees vehemently the the Commerce Clause should be so limited, nonetheless doesn't see much practical impact:
In any event, contrary to a ridiculous allegation that Chief Justice Roberts somehow conspired to trick liberals with a win on health care into accepting newfound and exacting limits on the Commerce Clause, the dubious action-inaction distinction endorsed by today's decision will likely do little to tie Congress's hands going forward.  While congressional action mandating economic activity is certainly not unprecedented — Congress in 1792, with nearly two dozen Framers on board and with George Washington among them, enacted a statute requiring all able-bodied men to purchase firearms, after all — Congress rarely mandates behavior on an individual level to accomplish regulatory goals.  In other words, the federal code is not littered with other individual mandates for litigious scavengers to pick apart.

Thus for the same reason that this dispute over individual mandates grew into such an explosive battle, the action-inaction distinction in today's opinion will probably play a larger role in history books than future cases.   And after this bruising political battle over health care reform and the largely successful effort of the law's opponents to persuade many Americans that Congress should refrain from similar regulatory approaches, the individual mandate has lost much of its prospective legitimacy in the realm of popular constitutional discourse.   For this reason, Congress would have been unlikely to follow health care with similarly structured programs regardless of what the Supreme Court decided on the Commerce Clause question.
This is right insofar as it goes. For that matter, the "If Congress can require you to buy health insurance, it can require you to buy broccoli" argument, while apparently persuasive to a majority of the Supreme Court on a philosophical level, was always silly on a practical level. Why? Because there's no way in hell a broccoli mandate could pass both Houses of Congress and get the president's signature.
Then again, the Supreme Court isn't in the business of judging what's politically feasible but of deciding where the limits on state power are. Whether Congress was ever likely to mandate that Americans buy anything ever again, the Court yesterday erected a barrier against their doing so.
Of course, it's not exactly settled law at this point. A single, narrow, decision won't necessarily be considered binding by future courts–especially since the Commerce Clause decision wasn't even central to the finding. (That is, the entire discussion could have been omitted and Roberts could simply have said, "We need not consider whether Congress has the power under the Commerce Clause to pass this measure, because they clearly have the power to do so under the Taxing Power.") So, it's not a slam dunk that this aspect of the ruling will have any impact aside from short-term fundraising and campaign speech fodder.