How Much Should Doctors Tell You About Your Medical Future?
The case of an infant with a rare genetic condition raises an interesting ethical dilemma.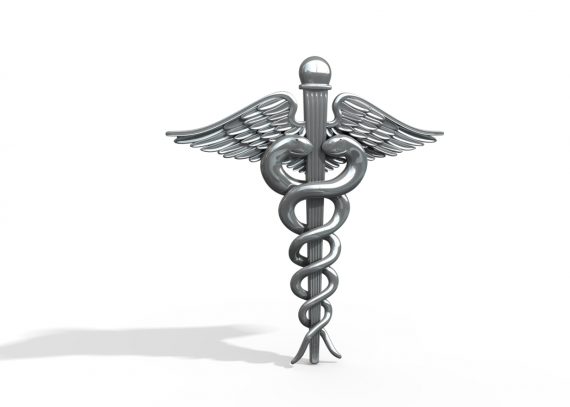 An article in Time poses an interesting question regarding medical ethics:
The test results were crystal clear, and still the doctors didn't know what to do. A sick baby whose genome was analyzed at the Children's Hospital of Philadelphia turned out to possess a genetic mutation that indicated dementia would likely take root around age 40. But that lab result was completely unrelated to the reason the baby's DNA was being tested, leaving the doctors to debate: Should they share the bad news?

When it comes to scanning DNA or sequencing the genome — reading the entire genetic code — what to do with unanticipated results is one of the thorniest issues confronting the medical community. Many conflicted discussions followed the dementia discovery at the Children's Hospital of Philadelphia (CHOP) before a decision was reached: the parents would not be told that this fatal memory-sapping disease likely lurks in their child's future. Given the hopelessness of the situation, with no treatment and no cure, the doctors said forwarding such information along felt pointless. "We came around to the realization that we could not divulge that information," says Nancy Spinner, who directs the hospital laboratory that tested the infant. "One of the basic principles of medicine is to do no harm."

Around the same time, Spinner's lab also tested another child — an unusually short 2-year-old referred for kidney disease — and discovered the toddler had a gene linked to a rare form of colon cancer. In some cases, polyps arising from this kind of cancer have been known to develop as early as age 7. This time, the decision to inform the parents was easier: "We feel good about that one," says Spinner. "Proper screening can make a huge difference."
So there you have it. Two separate cases, two separate choices made by the doctors involved. In one case, you have an infant who has a genetic predisposition to essentially becoming a victim of something similar to Alzheimer's Disease at a very young age, an age at which most men would likely be entering the height of their career and be raising a family. There is currently no known cure for this condition and the treatments for those who are afflicted are essentially palliative in nature. In the second case, you have a child with a genetic predisposition to cancer at a very young age. In this case, treatment would be possible if polyps were detected early enough. In one case, the doctors chose not to inform the parents of child's condition on the premise that they wanted to make sure to "do no harm," in the other case they did inform the parents. What that means is that, at some point in his adult life, before he even hits middle age, it's quite likely that the first child will start to experience a cognitive breakdown that will make it impossible to function on his own. He'll be unable to work. If he has a family, they'll become strangers to him and they'll have to deal with the stress that having a relative with dementia brings to someone's life. And, unless he's been tested at some other point in his life, he won't know to consult doctors about any treatments that may develop between now and the 2050's, treatments that may not be effective once he's actually afflicted with dementia.
How, exactly, is withholding this information from this child's parents the right thing for the doctors to do?
Eugene Volokh is skeptical of their decision:
I'm pretty skeptical about that result. To be sure, knowing that one will likely get dementia at age 40 would be pretty awful. But think of all the things we do with an eye towards our middle age and later years. We might get lots of education, planning on having an academic career that begins at 35. We might put off having children under our late 30s. We might save in a particular way, expecting to work until our mid-60s and then have a retirement in which we might want to spend money on an enjoyable lifestyle.

I know that I've organized my life in some measure around having (likely having, one can never be certain) a normal span of cognitively unimpaired working years, followed by a normal span of time after a normal working career. If you had told me that I would be dead at 40, I might have planned things differently. (I might have had kids earlier, if I could find a woman who was willing to have them with me, or not had them at all.) Likewise, I suspect, if you had told me that I would likely get dementia at 40. Yes, I'd have been very unhappy at first, and perhaps throughout; but I suspect I would have avoided certain investments of time and effort, and other plans, that would have proven useless.

Now maybe that's not so; maybe knowing such things would have been all cost and no benefit, or at least so lopsidedly cost that I would rather have not known. I can't be sure, of course, never having had to face this. But I don't think that one can simply say that "forwarding such information" to me — whether directly or through my parents — would have been "pointless."
Conor Friedersdorf is more sympathetic to the doctor's decision:
If at 40, a man was certain to develop a painful, contagious disease, the doctors would surely tell him, if only to benefit others. Our moral intuition would be that he has a responsibility to bear the burden of the knowledge, and to prevent others from being infected with his germs. Yet I don't feel the doctors acted irresponsibly by not telling their future dementia patient about the condition, even though others will very likely suffer pain because of it. Even if I knew others would suffer pain as a result of the patient's ignorance, I wouldn't feel the same as if it were a painful contagion.
That argument makes little sense to me. As Conor notes earlier in the  post, it's quite apparent that the fact that this child is likely to develop dementia at a very young age would have a rather obvious impact on a whole host of other people ranging from immediate family and friends to a future spouse and children. What is the value in keeping the patient, and them, in ignorance? Wouldn't it be better for this person to know what he is likely to be facing in his life so he can plan that life accordingly? I'm not suggesting that a doctor, or a parent, should tell a young child about something that isn't going to happen until they are much older, but at some point in their life that child will be old enough to process that information and act accordingly. Withholding the information doesn't seem to me to do any good at all other than save the doctors from having a painful conversation with the parents of a newborn about what his future likely holds for him.
So, I'll throw it out there. If you were this child's parents, would you want to know this? Were the doctors right to withhold the information?