Supreme Court Rules Human Genes Cannot Be Patented
Thanks to the Supreme Court, your DNA cannot be patented.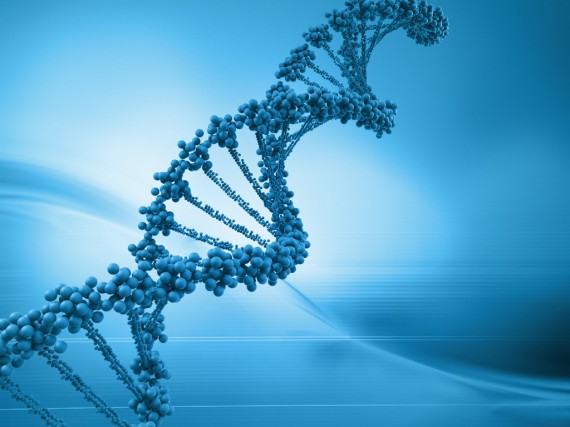 Handing down a decision in of the first of the highly anticipated pending cases in these final weeks of its term, the Supreme Court ruled today that naturally occurring human genes cannot be patented:
WASHINGTON — Isolated human genes may not be patented, the Supreme Court ruled unanimously on Thursday. The case concerned patents held by Myriad Genetics, a Utah company, on genes that correlate with increased risk of hereditary breast and ovarian cancer.

The patents were challenged by scientists and doctors who said their research and ability to help patients had been frustrated. The particular genes at issue received public attention after the actress Angelina Jolie revealed in May that she had had a preventive double mastectomy after learning that she had inherited a faulty copy of a gene that put her at high risk for breast cancer.

The price of the test, often more than $3,000, was partly a product of Myriad's patent, putting it out of reach for some women. The company filed patent infringement suits against others who conducted testing based on the gene. The price of the test "should come down significantly," said Dr. Harry Ostrer, one of the plaintiffs in the case decided Thursday. The ruling, he said, "will have an immediate impact on people's health."

The court's ruling will also shape the course of scientific research and medical testing in other fields, and it may alter the willingness of businesses to invest in the expensive work of isolating and understanding genetic material.

The decision hewed closely to the position of the Obama administration, which had argued that isolated DNA could not be patented, but that complementary DNA, or cDNA, which is an artificial construct, could. The patentability of cDNA could limit some of the impact on industry from the decision.

Myriad's stock price was up about 10 percent in early trading, a sign that investors believed that Myriad had retained the ability to protect its business from competition.

"I think everybody that was paying close attention to this case pretty much guessed what they were going to do," said Robert Cook-Deegan, a research professor at Duke University's Institute for Genome Sciences and Policy, who has closely followed the case and the issue of gene patenting.

Dr. Cook-Deegan said he thought Myriad would now face competition for testing for the breast cancer risk genes.

"I think there might be some blustering or saber rattling, but I would be really surprised if they sue anybody for patent infringement for a diagnostic test," he said about Myriad.

He said that there were only a small number of diagnostic companies that relied on isolated DNA patents to protect their business, and that the impact of the decision on the broader biotechnology industry might be limited.

The central question for the justices in the case, Association for Molecular Pathology v. Myriad Genetics, No. 12-398, was whether isolated genes are "products of nature" that may not be patented or "human-made inventions" eligible for patent protection.

Myriad's discovery of the precise location and sequence of the genes at issue, BRCA1 and BRCA2, did not qualify, Justice Clarence Thomas wrote for the court. "A naturally occurring DNA segment is a product of nature and not patent eligible merely because it has been isolated," he said. "It is undisputed that Myriad did not create or alter any of the genetic information encoded in the BRCA1 and BRCA2 genes."

"Groundbreaking, innovative or even brilliant discovery does not by itself satisfy the criteria" for patent eligibility, he said.
SCOTUSBlog's Lyle Denniston has more:
Justice Clarence Thomas's opinion for the Court ran only to eighteen pages, but those were densely packed with virtually impenetrable references (for the lay person) to such things as nucleotides, covalent bonds, introns, exons and pseudogenes.  Many readers no doubt will share the view of Justice Antonin Scalia, in a short, separate opinion refusing to join in a section "going into the fine details of molecular biology," of which he said he had neither knowledge or belief.  Scalia said he did understand enough to accept that naturally isolated genes are different from synthetic ones, and that makes a difference in patent law.

The scientific and legal key to the Court's denial of patent protection to isolated, natural forms of DNA were these sentences: "It is undisputed that Myriad did not create or alter any of the genetic information encoded in the BRCA1 and BRCA2 genes. The location and order of the nucleotides existed in nature before Myriad found them.  Nor did Myriad create or alter the genetic structure of DNA."

While that was not disputed, because the legal controversy focused rather on what Myriad claimed it did to locate and then isolate the forms of genetic DNA, those agreed-upon factors were enough to convince the Court that "Myriad did not create anything."   As Justice Thomas commented further: "To be sure, it found an important and useful gene, but separating that gene from its surrounding genetic material is not an act of invention.  Groundbreaking, innovative, or even brilliant discovery does not by itself satisfy the [patent law] inquiry."

The opinion conceded that Myriad probably did create something when it synthesized DNA, in a form that it called "complementary DNA," or cDNA.  The challengers to Myriad on cDNA had contended that the sequence in that form had also been dictated by nature.  That may be so, Thomas said in reaction, "but the lab technician unquestionably creates something new when cDNA is made."

The opinion said in a footnote, however, that the Court was not actually ruling that cDNA is specifically entitled to a composition patent, and noted that the federal government had raised other objections under patent law to that phenomenon.
As Denniston notes in his post, most of Thomas's opinions is filled with a technical discussion of the science involved in this case, and it's an area of law in which I am far from being an expert. However, I tend to agree with Kevin Drum that the outcome here strikes me as a victory for common sense. The idea that an entity, public or private, could patent a section of the human genome doesn't seem to comport at all with the purpose of Patent Law. This seems to be especially true in this case where Myriad Genetics was attempting to use its patent to control access to the diagnostic testing necessary to detect the breast cancer genes in question. Because of that, the test itself has been enormously expensive and typically not covered by insurance plans. Had Myriad done something unique here then their patent claim would have been much stronger, but they really didn't, all they did was identify one portion of the human genome that indicates that a woman has a higher probability of developing breast cancer. That's a great achievement, but it's not the kind of innovation that patents were meant to cover.
Although it wasn't part of the issues the court was considering, it is worth noting that there will be a net benefit arising out of this decision. Because it no longer has a patent, Myriad Genetics will not be able to claim exclusivity for the test to detect the BRAC1 and BRAC2 genes. This means that other companies are likely to come into the marketplace with their own tests, which will likely drive the price of the test significantly. It won't make the test dirt cheap, of course, because genetic testing is generally an expensive endeavor regardless of the status of any patent claims. However, it's likely to make the test more widely available, and that will allow women to make decisions about how they want to face the future if they test positive, or peace of mind if they test negative. And they won't have to have a net worth as high as Angelina Jolie's in order to make that decision.
Here's the opinion for anyone interesting in slogging through the technical discussion:
Association of Molecular Pathology et al v. Myriad Genetics, et al by dmataconis