Italian Prime Minister Indicted On Underage Prostitution Charges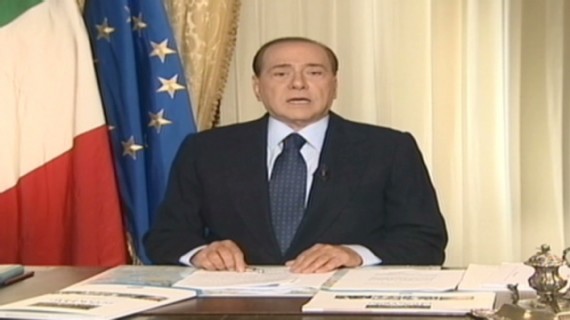 Silvio Berlusconi has gotten himself into some hot water:
An Italian judge on Tuesday ordered Premier Silvio Berlusconi to stand trial on charges he paid for sex with a 17-year-old Moroccan girl, then tried to cover it up.

Berlusconi has stood trial on a number of business-related charges, but this is the first time the 74-year-old billionaire businessman is being tried for personal conduct. Berlusconi has denied wrongdoing, accusing the prosecutors of seeking to oust him from power.

Judge Cristina Di Censo handed down the indictment with a terse statement. The trial is to begin April 6, and will be heard by a panel of three judges, all of them women.

The decision means Di Censo believes there is sufficient evidence to subject Berlusconi to an immediate trial, as has been requested by prosecutors. The sped-up procedure skips the preliminary hearing stage and is ordered in cases of overwhelming evidence. Paying for sex with a prostitute is not a crime in Italy, but it is if the prostitute is under 18.

Berlusconi has called the accusations "groundless" and dismissed the case as a "farce."

(…)

The child prostitution charge carries a possible prison sentence of six months to three years. The abuse of influence charge, which experts say is more dangerous for Berlusconi, carries a possible sentence of four to 12 years.

The trial brings to four the number of judicial cases Berlusconi is currently battling. They will all be starting or resuming in coming weeks, after Italy's highest-court recently watered down an immunity bill his government had passed to suspend the trials.

Berlusconi is charged in a tax fraud case relating to his Mediaset media empire, and charged with bribery in another case. Another tax fraud case, but pertaining to more recent events than the ongoing Mediaset trial, will continue with a preliminary hearing next month
One wonders how it is he's still in office.