I've Got Some Ocean Front Property in Arizona
And if you'll buy that, I'll throw the Golden Gate in free.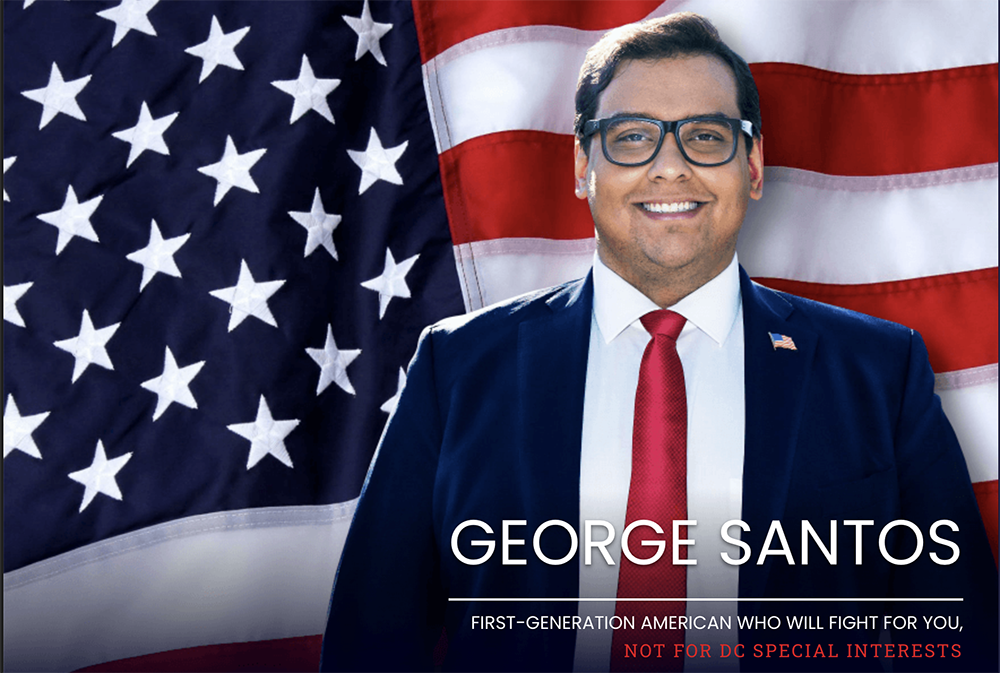 Let's just say I don't believe this (via the Business Insider): Rep. George Santos's office says he still intends to donate his entire salary to charity and will do so quarterly.
Truly, the list of lies from Representative George Santos (R-Oz), is stunning. (via HuffPo): Things George Santos Is Accused Of Lying About (That We Know Of So Far).
Also, I found this story, which is kind of fluffy, to be honest, mildly of interest (via the NYT): Clothes Make the Con Man.
It is not an accident that since his fabrications have been revealed, he has stuck largely to his preppy layering. See the periwinkle blue crew neck he wore over a white shirt and navy-and-white tie and under a navy suit during the House swearing-in; it's a uniform both protective and promising. One that had a Pavlovian association with words like "wholesome," "polite," "youthful," "well intentioned." It's the kind of style that conjures up images of grandmothers saying, "But he looks like such a nice boy." (He even arrived for the ceremony toting a backpack.)
FWIW, I am not a fan of the crew neck sweater and a tie. If you are going to deal with wearing a tie, people ought to be able to see it. (And that is likely as much as you will ever get from me on the topic of men's fashion).
Somewhat to that point:
And according to Lisa Birnbach, the author of "The Official Preppy Handbook," Mr. Santos's version of preppy style is too groomed, too layered, too contrived to be that of a genuine prepster. She said she hadn't seen a crew neck under a blazer over a tie since George Plimpton ran The Paris Review in the second half of the 20th century. Mr. Santos, she said, looks like an extra in "Family Ties," the sitcom that starred Michael J. Fox as a teenage Republican. He's trying too hard.

Some are now beginning to speculate that even the glasses are fakes, donned to complete the picture, that they don't have the distortions associated with corrective lenses.
If his glasses are, in fact, fake, that would just be too perfect.