George Santos' Questionable Campaign Accounting
Could it be that he was untruthful?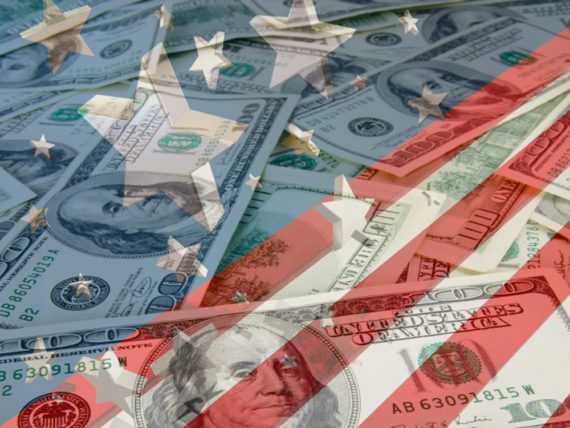 One of my least favorite cliches about politics is the "all politicians lie." I don't like it for a variety of reasons, but not the least of which is that it becomes a weird defense when specific politicians do, in fact, lie. For example, I saw one retort about George Santos that referred to Elizabeth Warren's unfortunate, but still basically true, reference to Native American ancestry. Because, see? They all lie!
But, and I say this as an observer of politics my entire life, most of which professionally, and as a person who knows more than a little history, that I cannot think of a fabulist quite like Representative-elect George Santos (R-NY03).
His biography augmentation is truly stunning, as it includes:
On a more mundane level, he lied about his education and work history (and I am not downplaying those lies by calling them "mundane"–it is just more standard stuff as compared to Holocaust grandparents, 9/11 moms, et al.). There are even more lies listed here.
This isn't exaggerating. This isn't spinning. This isn't making a campaign promise you didn't keep. This is all pure fabrication. It is almost the purest form of lying: just making things up to make yourself look good and hoping it gets you what you want while hoping that no one will notice.
I would argue that there is currently enough evidence of blatant lying about his biography that he should be immediately investigated by the House Ethics Committee should he be seated in January and that, really, the Republicans ought to move to expel him. No one should be allowed to have been that dishonest on the campaign trail and then be allowed to take their seats.
I do realize that the like outcome of a special election to replace him is a Democrat winning, so expect the House GOP will find that to be too high of a price to pay for an ethical response to Santos' outrageous behavior.
All of this leads me to the NYT: Santos, a Suburban House and $11,000 in Campaign Payments for 'Rent'
The company was called Cleaner 123, and over the course of four months, it received nearly $11,000 from the campaign of George Santos, the representative-elect from New York who appears to have invented whole swaths of his life story.

The expenditures were listed as "apartment rental for staff" on Mr. Santos's campaign disclosure forms and gave the address of a modest suburban house on Long Island. But one neighbor said Mr. Santos himself had been living there for months, and two others said that they had seen Mr. Santos and his husband coming and going, a possible violation of the rule prohibiting the use of campaign funds for personal expenses.

The payments to Cleaner 123 were among a litany of unusual disbursements documented in Mr. Santos's campaign filings that experts say could warrant further scrutiny. There are also dozens of expenses pegged at $199.99 — one cent below the threshold at which federal law requires receipts.

The travel expenses include more than $40,000 for air travel, a number so exorbitant that it resembles the campaign filings of party leaders in Congress, as opposed to a newly elected congressman who is still introducing himself to local voters.

[…]

It is not known if the spending was in fact illegal, or merely unusual. Federal and local prosecutors said this week that they would begin inquiries into Mr. Santos's finances and background.

[…]

The story also raised questions about Mr. Santos's financial circumstances, which disclosures show have improved drastically since 2020, when he reported earning just $55,000 a year.
I will certainly acknowledge that these are all just suspicious expenditures and may end up having plausible legal explanations. But I am thinking that someone who is willing to lie about all that Santos was willing to lie about is unlikely to have been scrupulous in campaign accounting. As such, I have some hope that he will be called to task in the campaign finance arena, even if his co-partisans find expelling him to be too high a political price to pay.
There are a lot of details in the story, but this leapt out at me:
Over the course of his campaign, Mr. Santos spent $30,000 on hotels, $40,000 on airfare and $14,000 on car services — and campaign records suggest he also retained a campaign vehicle.
Here's NY03: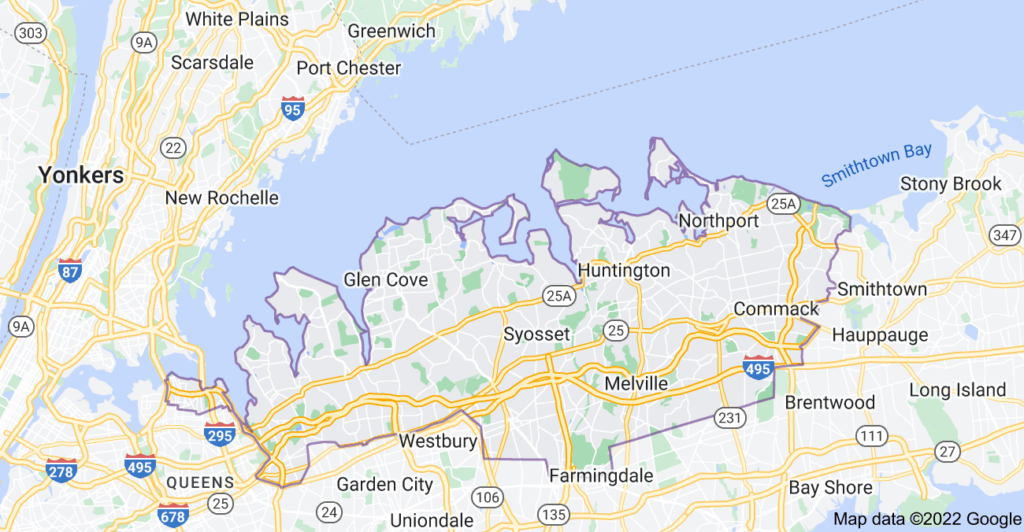 I mean, sure, traffic can be bad in NYC, but I am thinking that flying probably wouldn't be of much use.
Indeed, apart from maybe going to out of state fundraisers, I can't think of any reason Santos would have need to fly, let alone that much.
By way of comparison, Nick LaLota, the Republican representative-elect from the First Congressional District, in Long Island's Suffolk County, spent roughly $900 on hotel stays, $3,000 on airfare and $900 on taxi services, according to his campaign filings. Sean Patrick Maloney, the outgoing head of the Democratic Congressional Campaign Committee, who lost to a Republican in the Hudson Valley, spent just $8,000 on air travel, according to his filings.
So, we shall see how this plays out, but it seems rather likely that this is more than just unusual activity.
To reiterate: Santos does not deserve to be seated in the US House and if he had any ethics (which clearly, he does not) he would resign the seat. If the House Republicans (as the incoming leadership) had any ethics, they would deny him the seat, but this seems unlikely. It is unfortunate to have to wait on financial investigations to force such an outcome.
Quite honestly, I am not sure how long it would take to expel Santos and then hold a special election so the actual political cost to the caucus might be relatively small. Still, I won't hold my breath.