A consequence of shrinking newsrooms
How an apparent serial fabulist got elected to Congress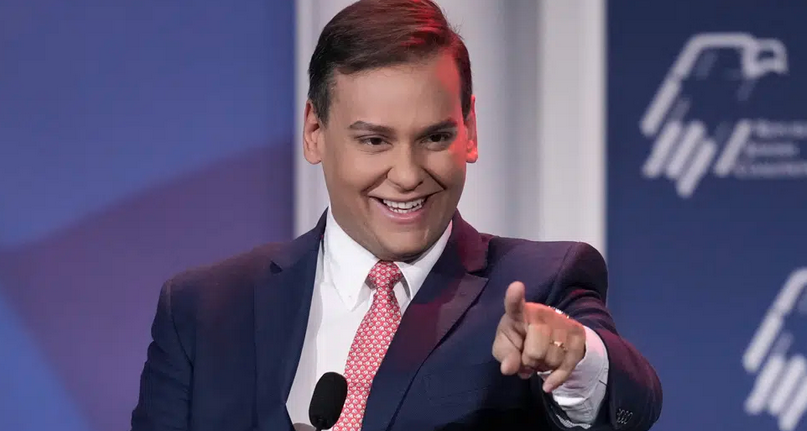 If you've been following political news over the last few days chances are you've heard about NY Congressman-Elect George Santos. In November, Santos beat Democrat Robert Zimmerman in the race for NY Congressional District 3 (made up of Nassau County and parts of Queens). Santos appeared to be a model for a new generation of compassionate Republicans the young (34) a "self-made" son of Brazilian immigrants. He worked his way through college and then graduate school at NYC and went on to hold positions in prestigious financial institutions. He cared about the community and started an animal rescue. He was even openly gay, and had been touched by violence against the gay community, having lost 4 employees in the deadly 2016 Pulse nightclub shooting. That wasn't Santos's only experience with violence. His maternal grandparents were Ukrainian Jews who fled the Nazis in WW2.
What an incredible biography, almost too good to be true. And isn't there a saying about that?
On December 19, 2022, over a month after Santos's election, the New York Times ran a report questioning parts of his biography. And in the three days that have followed, a number of other news outlets, including the Daily Beast and the Jewish news publication The Forward, have run additional stories that have unraveled almost every aspect of Santos's history. Neither Baruch College or NYU could find student records for Santos. The investment firms he claimed to work for likewise have no record of employing him. His animal rescue doesn't appear to have existed and none of the 19 victims of the Pulse nightclub shooting have ties back to anywhere Santos worked. While his grandparents might have been Jewish, they appear to have been born and raised in Brazil. And while he might indeed be gay, his biography failed to note that up until just before his first congressional run in 2020, he had been married to a woman.
The kicker about all of these revelations is that almost all were discovered using the most basic journalistic methods. All it took was searching some public records (no filings for the animal rescue and the marriage/divorce certificates), looking at genealogy websites (the grandparents), and calling various institutions (educational and work records). The problem, of course, was doing all of that takes time and staff.
And this is where we get to the headline of this article. As of 2020 New York District 3 contains approximately 727,390 people. While it touches on Queens the majority of it is considered to be Long Island. So while the three NYC papers of record cover it, it isn't as big a focus as other city districts. That means that the only major newspaper covering the district is Newsday.
And like most newspapers, Newsday's staff has been shrinking for decades. As far as I can tell they only have one or two reporters dedicated to Nassau county politics. And, in addition to covering the Congressional District, those two reporters are also expected to cover the County government (including the Executive and Legislature) as well as local governments in the county's two cities, three townships, and sixty-four incorporated villages.
All of this means that the Newsday Nassau County political staff necessarily needs to go after "low hanging fruit"–stories that lend themselves to the pressures of feeding the beast: writing a set number of articles a day or week. This is not an environment that allows most reporters the time to make those calls or do the type of desk research that's necessary to uncover the type of facts we have seen in the Santos case.
While we cannot know for sure, I suspect that if we were able to go back to the days when Newsday would have a dedicated Congressional reporter its unlikely that Santos would have gotten so far without said journalist questioning his past[1]. It would have been expected that such a reporter would have built a background file on the candidate once he had won the primary. And collecting that data would have surfaced many of these questions.
The journalist Margaret Sullivan has spent the last few years warning about how local news has been largely failing to hold politicians accountable. Usually, her focus has been on news deserts: areas where the local newspapers and independent radio newsrooms have long since gone out of business. However, in this case, we have something different: a community that actually has a newspaper of record that still is being published. Unfortunately, just because you have a news source covering your area, it doesn't mean that said source actually has the staff necessary to actually cover the area effectively. And that illusion of coverage, in the end, is just as dangerous to democracy as the news desert.
---
[1] – I imagine some people will ask why the Republican party (state and local) didn't vet Santos. In response, I would remind you of good Doctor Taylor's constant reminders about how little control our political parties have over the nomination process. There's a bigger question about why the Democrats didn't do better oppositional research. As it turns out Santos's opponent had raised questions about his past and finances, but no reporters at the time followed up. As for the state Democratic party, it's no secret that due to political infighting, they more or less abandoned a number of more progressive candidates like Robert Zimmerman.